Rachell Ellen Wong Joins CTM Classics Roster for Worldwide Representation
Wong received the Avery Fisher Career Grant in 2020 and was the Grand Prize winner of the inaugural Lillian and Maurice Barbash J.S. Bach Competition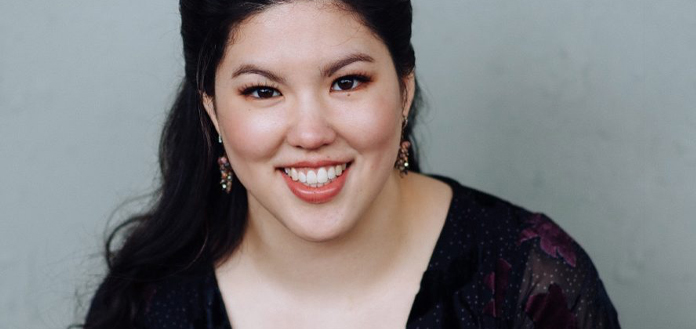 Violinist Rachell Ellen Wong and her ensemble Twelfth Night has joined production company CTM Classics for worldwide representation.
CTM, which stands for "Catch the Moment," aims to support artists by allowing them to "freely express their creative ideas and dreams through unique projects."
"Rachell is one of the most exciting and versatile artists on the concert stage today and with her first-rate level of musicianship and engaging personality, it is a joy to begin this journey together," said CTM Classics Arts Manager Marianne LaCrosse. "I look forward to working with her to bring her artistry and that of her ensemble, Twelfth Night, to audiences around the country and beyond."
A Seattle native, Wong has soloed and performed with major orchestras around the world — including the American Bach Soloists, The Academy of Ancient Music, and Seattle Symphony, among others.
A graduate of The Juilliard School, Indiana University, and The University of Texas at Austin, Wong's upcoming engagements include performances with Early Music Seattle, the American Classical Orchestra as part of Lincoln Center's "Restart Stages" Reunion concert, and Stony Brook University.
"We're kind of always playing different music in the same way all the time," Wong told The Violin Channel in an interview last month. "I am extremely grateful that I had a really great education that didn't tell me to fit into that mold... It helps to be inspired by all these different people throughout history and what they were hearing and the instruments they were using. The violinists that we grew up being inspired by… they're amazing, but something I very much know is that I am not them, I'm never going to be them, and I honestly don't want to sound like them because they already exist."
The New York-based Twelfth Night, of which Wong is a founding member, is a dynamic ensemble that performs music from all periods — from early Baroque to contemporary — performed on historical instruments.
Wong joins the Jasper String Quartet as well as cellist Amit Peled and his ensemble the Mount Vernon Virtuosi on the CTM Classics roster.