BREAKING | Prizes Awarded at Colorado's 2018 Boulder International Duo Competition
Accordionist Iwo Jedynecki and pianist Aleksander Krzyżanowski have been awarded 1st prize at the 2018 'Art of the Duo' Boulder International Chamber Music Competition
Polish accordionist Iwo Jedynecki and pianist Aleksander Krzyżanowski have just minutes ago been awarded 1st prize at the 2018 'Art of the Duo' Boulder International Chamber Music Competition –  in Boulder, Colorado.
Joint 2nd prize was awarded to violinist YuEun Kim and pianist Sung Chang - and violist Matthew Cohen and pianist Zhenni Li from China.
Iwo and Aleksander will receive USD $7,000 – plus a number of important performance opportunities.
The 2018 jury comprised: Jon Kimura Parker (Chairman), Ani Kavafian and Richie Hawley.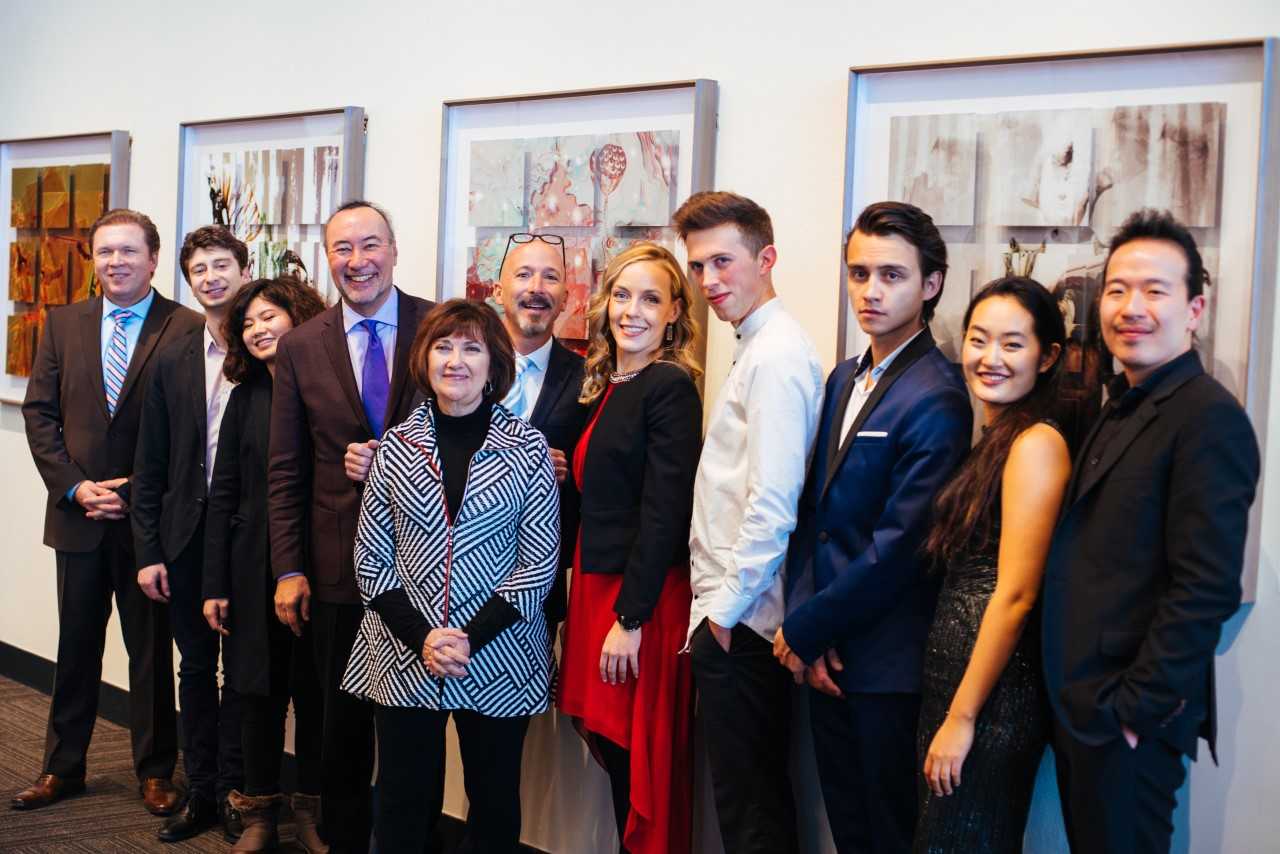 PICTURED: Conductor & composer Tomasz Golka, Joint-2nd prize winners Matthew Cohen & Zhenni Li, Jurors Jon Kimura Parker, Ani Kavafian & Richie Hawley, Competition Director Mina Gajić, 1st prize winners Iwo Jedynecki & Aleksander Krzyżanowski and Joint-2nd prize winners YuEun Kim & Sung Chang