BREAKING | Finalists Announced at New York's Concert Artists Guild Competition
The 12 Finalists have been announced at the 2018 Concert Artists Guild Victor Elmaleh Competition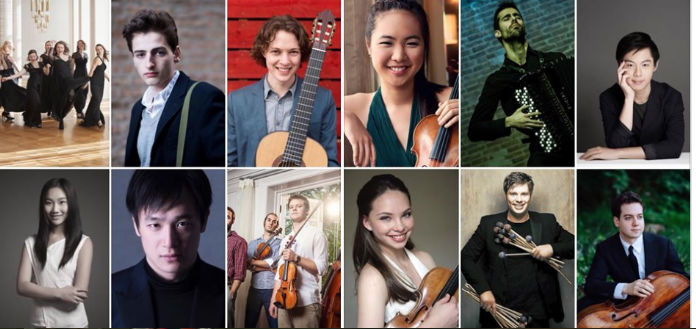 The 12 Finalists have just minutes ago been announced at the 2018 Concert Artists Guild Victor Elmaleh Competition - in New York City.
The 2018 Concert Artists Guild Victor Elmaleh Competition Finalists are:
Violinist Joshua Brown (18, United States)
Violinist Danbi Um (28, South Korea) 
Violinist Tatjana Roos (21, United Kingdom)
Cellist John-Henry Crawford (25, United States)
Accordionist José Valente (29, Portugal)
Guitarist Andrey Lebedev (27, Australia)
Pianist Han Chen (26, Taiwan)
Pianist Chiyan Wong (29, Hong Kong)
Pianist Yinuo Wang (22, China)
Percussionist Dmitrii Nilov (26, Russia)
Vocal ensemble, Sjaella (Germany)
String ensemble,

 

Invoke (United States)
This year's winners will receive US $5,000 plus 2 years artist management and career development on the roster of CAG Artists – including more than 40 performances with leading orchestras, concert series and festivals.
Previous CAG 1st prize winners include the Pacifica Quartet, violinists Jennifer Koh and Joseph Lin – and VC Artists In Mo Yang, Alexi Kenney, Yoojing Jang and the Verona Quartet.