VC Rising Star Zlatomir Fung Awarded 1st Prize at Enescu Cello Comp
VC Rising Star Zlatomir Fung has been awarded 1st prize at the 2016 George Enescu International Cello Competition, in Romania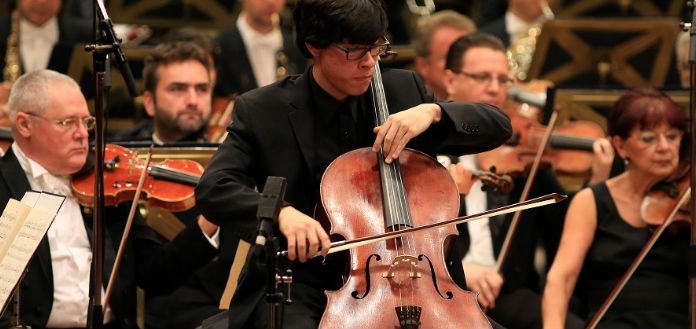 17 year old American VC Rising Star, Zlatomir Fung has today been awarded 1st prize at the 2016 George Enescu International Cello Competition, in Bucharest, Romania.
A student of Richard Aaron and Julie Alberts at the New England Conservatory Preparatory School, Zlatomir is a former major prize winner at the Brahms and Tchaikovsky International Cello Competitions – and was recently awarded 1st prizes at both the Stulberg and Irving M Klein International String Competitions.
2nd and 3rd prizes were awarded to 22 year old Anastasia Kobekina from Russia and 22 year old Mon Puo Lee from Spain.
Zlatomir will receive €15,000 (US $17,000) - and a number of important European perrformance opportunities.
The 2016 cello jury comprised: Alexandra Gutu, Arto Noras, David Geringas, Frans Helmerson, Marin Cazacu, Julius Berger, Mirel Iancovici, Natalia Gutman and Philippe Muller. 
Photo Credit: Catalina Filip