Prizes Awarded at Italian's Salieri-Zinetti Chamber Music Competition
Cellist Christoph Croise and pianist Oxana Schevehenko have been awarded 1st prize at the 2016 Salieri-Zinetti International Chamber Music Competition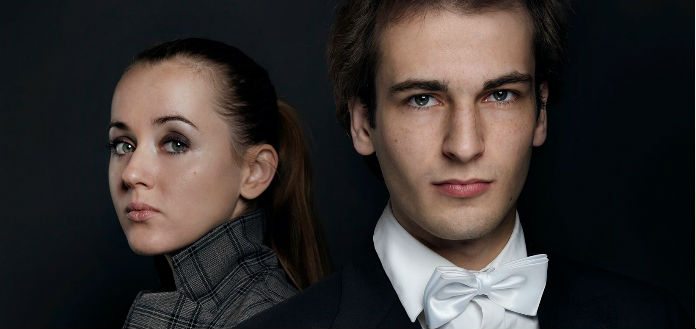 22 year old cellist Christoph Croise, from France and 29 year old pianist Oxana Schevehenko, from Kazhakstan have been awarded 1st prize at the 2016 Salieri-Zinetti International Chamber Music Competition, in Verona, Italy.
2nd prize was awarded to the Ebonit Saxophone Quartet - comprising saxophonists: Simone Muller, Dineke Nauta, Johannes Pfeuffer and Paulina Kulesza.
Joint-3rd prize was awarded to Duo Sciolto, comprising saxophonist Alexandre Gallego and pianist Gabriel Lopez Rodriguez - and Duo Sonoro, comprising violinist Andrew Pavlov and pianist Valeriia Shulga.
Christoph and Oxana will receive €5000 (US $5600) each and a number of important European performance opportunieis.
A student Wolfgang Emanuel Schmidt at the Berlin University of Arts, Christoph is a former 1st prize winner at the Brahms International Cello Competition and the International Manhattan Music Competition - and was just last month awarded 1st prize at the 2016 Alice and Eleonore Schoenfeld International Cello Competition, in Harbin, China.
A graduate of the Moscow Tchaikovsky State Conservatory, where she studied with Elena Kuznetsova and Sergey Kuznetsov, Oxana is a former 1st prize winner at the Scottish and Franz Liszt International Piano Competitions.