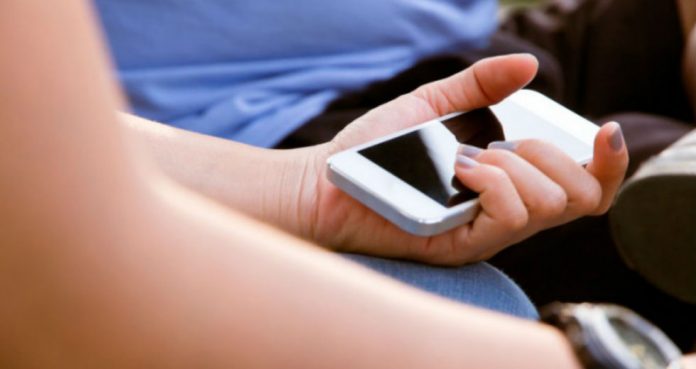 "Are you ok with audience members using their cell phones to record you during a performance?"
The Violin Channel recently caught up with 30+ of the world's top string players to find out ...
Violin Virtuoso Itzhak Perlman:
"I'm totally against it ... there's nothing I can do about it but not only is it not right, it doesn't represent what is being heard in its true form ..."
British Cello Soloist Steven Isserlis:
"No! ... partly because it's going to sound so awful ... and partly because it means that they're not really listening ..."
Canadian Violin Soloist James Ehnes:
"No ... this is a complicated issue with a lot of nuance ... but my short answer is no..." 
Australian Soloist, VC Artist Violinist Ray Chen:
"As much as I love social media and embrace everything about the 21st century, when people record live concerts on their phones it does make me slightly uncomfortable ... I start thinking thoughts like "Oh no, what if I mess up? Will I have to deal with it being on the front page of Violin Channel?" ...'
Italian-German Soloist, VC Artist Violinist Augustin Hadelich:
"I understand why many people would want to make a video of a concert they're enjoying ... and I'm ok with it if it's just a personal memento ... it bothers me when the videos go on YouTube though ... as the quality of the sound of cell phone videos is usually not so great ..."
Canadian Violin Soloist Lara St. John:
"Well, only if it's from a flattering perspective .... and they then tag me ..."
German Violin Soloist David Garrett: 
"Yes and no ... on one hand social media is a big part of today's world ... you have to understand that it's part of the business ... however, I'm not a huge fan of it ... I believe that music should be enjoyed in the moment ... maybe I'm too old or too old-school?"
Time For Three Violinist, VC Artist Charles Yang:
" ... I am grateful that they do ... my view and perception on stage is very different than what the audience sees and hears ... so it's always great to come across a bootleg recording of myself ..."
VC Artist Violinist Igor Pikayzen:
"I don't mind if they take photos or even record a small part of it for themselves, or their friends, but I do mind if it ends up on social media without getting my permission first ..."
VC Young Artist Violinist Kerson Leong:
" ... I think it's a fact of life in today's world that someone is bound to be recording something during a performance with their cellphone ... even without you knowing ... "
VC Artist Cellist Kian Soltani:
"I certainly don't like it during sonatas or big works... but if it's an encore and you want to get your phone out ... then why not!"
Russian-American Violin Soloist Philippe Quint:
"I am not ok with it as so many times it is done during a first rehearsal with an orchestra, where we are all working out many details ... those frequently end up on YouTube within 24 hours and are very difficult to remove ..."
New England Conservatory Faculty Member, Violinist Paul Biss:
"I would ban cellphones from the concert hall ... the screens are a distraction for all ... the live concert is a special experience and it should not be diluted ..."
Curtis Institute Faculty Member, Violinist Ida Kavafian:
"That is creepy ... what if I mess up? ... however, it is a sign of the times and one we must live with ..."
Veteran New England Conservatory Cello Pedagogue, Laurence Lesser:
"Nothing I can do to stop it if I don't know about it ... but it would be good if it didn't happen ..."
Curtis Institute Violin Pedagogue, Aaron Rosand:
"I have no control over audiences recording performances ..."
Korean-American Violin Soloist Sarah Chang:
"Nooooo ... not cool ...!"
American Soloist, VC Artist Violinist Stefan Jackiw:
" ...only if I'm playing well at that moment ..."
British Violin Soloist Nicola Benedetti:
"The feeling created by the classical concert hall is something of a rarity, and I don't like anything that disturbs or dissipates the intensity of it ... in saying that, the person saying shhh often creates more of a disturbance than that of the person they're shh-ing ..."
Berlin Philharmonic Concertmaster, VC Artist Violinist Noah Bendix-Balgley:
"I don't think recording a classical music concert with a cellphone is appropriate ... first of all, it really disturbs the performers ... and part of the magic and excitement of a live concert is to be in that moment ..."
Dallas Symphony Concertmaster, Alexander Kerr:
"NO!!!!! ... performing is difficult enough as it is, but when every note you play may end up on YouTube, it brings an unneeded stress ..."
Metropolitan Opera Orchestra Concertmaster, VC Artist Violinist Nikki Chooi:
"No ... however, I am ok with people recording in a more informal setting such as during rehearsals or run throughs ..."
Milwaukee Symphony Concertmaster, Frank Almond:
"It's kind of a reality now, and I don't mind small clips ... I do have a problem with someone recording an entire piece or performance and assuming it's ok to just post it anyplace ... "
VC Young Artist Violinist In Mo Yang:
"I am ok with it ... I have done it many times ..."
VC Young Artist Violinist William Hagen:
"Yes ... I think that I am ... I think that if they do it in a way that doesn't distract others .... and if they sincerely want to capture the moment and have good intentions ... it's fine"
VC Artist Violinist Tessa Lark:
" ... I like the idea of designated tweeting/social media areas in the audience because that allows millennials to do their thing without distracting others ...  I wish that anyone wishing to share their recordings online would contact the artist first though ... for two reasons: for permission, because sometimes it is simply illegal ... but also for collaboration, in case it's good, so more people can share!"
French Violinist Augustin Dumay:
"No I am not ... this is, at best indelicacy ... at worst robbery ..."
American Violin Soloist Anne Akiko Meyers:
"No ... someone has observed that today people document their lives with photos and videos rather than live them ... live the moment at concerts ..."
VC Artist Violinist Paul Huang:
"No, it is very distracting ... especially when they are recording from the first row ..." 
VC Artist Violinist Bella Hristova:
"No ... it's a distraction for me but even more a distraction for other people in the audience who just want to enjoy the music ..."
VC Young Artist Violist Timothy Ridout:
"No, unless I know it's going to happen because it's just distracting ..."
VC Artist Violinist Angelo Xiang Yu:
"... I won't be yelling at someone if they record my performances ... but I feel sad for them, as they've neglected to use their best camera (their eyes) and their best microphone (their ears) ... and instead choose to use something that is far less magical and beautiful ..."
Violin Soloist Arnaud Sussmann:
"No, I personally don't like it ... I think that part of the beauty of performing and listening to music is the connection that happens between the performer and the audience ..."
Cellist Zuill Bailey:
"I was not happy at first about the use of cellphones at concerts ... but I have learned to accept it ..."