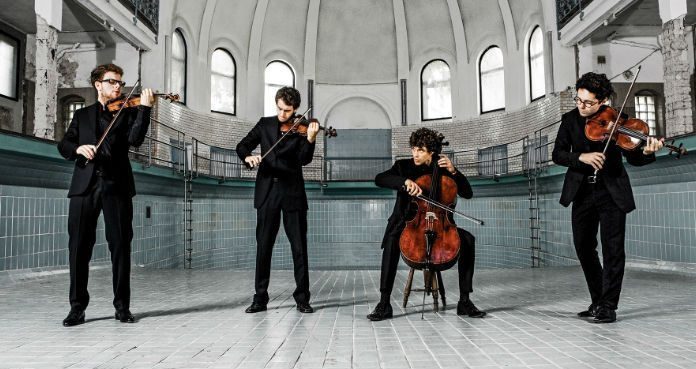 The Juergen Ponto Foundation, in Germany, has today announced the Berlin-based Vision String Quartet as the recipients of their 2018 biennial music bursary.
Formed in 2012 and comprising violinists Jakob Encke and Daniel Stoll, violist Sander Stuart and cellist Leonard Disselhorst, the Vision String Quartet are former major prize winners at the Felix Mendelssohn Bartholdy Chamber Music Competition and the Geneva International String Quartet Competition.
The ensemble will receive €60,000 plus a number of important European engagements - including performances at the Beethovenfest Bonn, Heidelberg Spring, Schleswig-Holstein Music Festival and the Kissinger Sommer.
The grant is awarded every 2nd year to outstanding young musicians, visual artists and writers who are starting out at the beginning of their careers.
The Foundation is named after the former Chairman of the Board of Dresdner Bank, Jürgen Ponto, who was murdered in 1977.
Previous recipients include the Schumann Quartet and the Amaryllis Quartet.