Zubin Mehta to Conduct 2015 Vienna Philharmonic New Year's Concert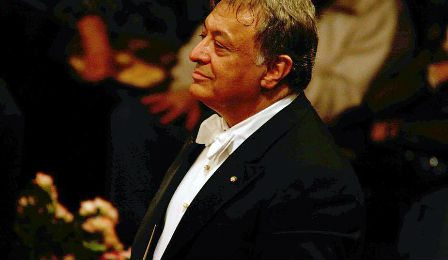 Maestro Zubin Mehta has today been invited to conduct the Vienna Philharmonic's 2015 'New Year's Concert' – the orchestra's annual tribute to the Strauss dynasty.
It will be the 5th time Maestro Mehta has graced the New Year's Day podium – 1990, 1995, 1998 and 2007.
Vienna Philharmonic | 1998 New Year's Concert | Zubin Mehta | Strauss | Nur Fort Polka Schnell
Tomorrow's 2014 'New Year's Concert', to be conducted by Maestro Daniel Barenboim, will be broadcast to 92 countires – to an estimated international audience of more than 50 million viewers.
Check your local guides for broadcast details.