Yale School of Music Selects Fellowship Quartet in Residence
The Callisto Quartet will begin its two-year residency at the Connecticut Ivy League University beginning Fall 2021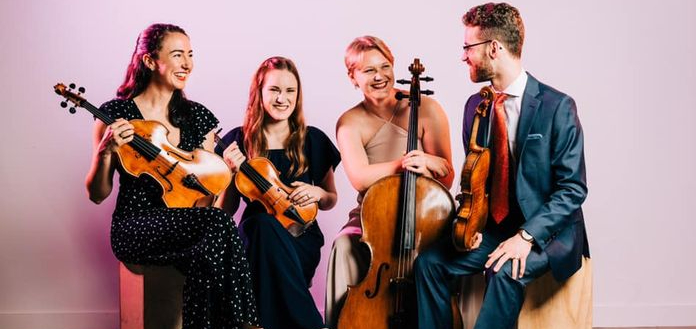 Comprising violinists Paul Aguilar and Rachel Stenzel, violist Eva Kennedy, and cellist Hannah Moses, the group will study with the school's faculty Ensemble in Residence, the Brentano String Quartet. They will also coach undergraduate chamber groups.
Formed at the Cleveland Institute of Music, Callisto is a former top prize winner at the  Fischoff and Banff International String Quartet Competition. The quartet previously served as the Graduate String Quartet in Residence at the Shepherd School of Music at Rice University.
The Quartet-in-Residence program offers an annual stipend of $15,000 for each member of the ensemble. They will also present an annual performance at Yale's Morse Recital Hall.
"Yale will be a fantastic opportunity because we'll be able to be teaching undergrad music students," said Aguilar to the Yale Daily News. "We're really looking forward to that, we love teaching. Teaching is an essential part of how we learn ourselves. We think it's one and the same, the way that we teach ourselves and learn to diagnose problems and find effective solutions for ourselves is exactly what we do with other students."