Virginia Symphony Appoints New Music Director
American conductor Eric Jacobsen will assume the role, effective July 1, 2021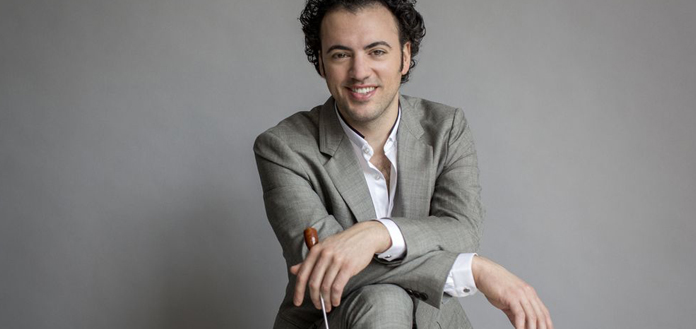 He will succeed JoAnn Falletta after her 29 years at the helm of the orchestra.
Jacobsen is artistic director and co-founder of The Knights — and Music Director of the Orlando Philharmonic Orchestra and the Greater Bridgeport Symphony in Connecticut.
He is also a dedicated chamber musician (cello) and is a member of Yo-Yo Ma's Silk Road Ensemble.
"The Virginia Symphony has been wonderfully warm and welcoming to me, and I am overjoyed to be joining as Music Director!" said Jacobsen.
"Music is the deepest, most powerfully meaningful form of communication I know, encompassing the entire range of human emotions from towering transcendental experiences to moments of sheer lightness and joy.  It also offers virtually endless possibilities for discovery, and I'm so excited to embark on this journey of exploration with the musicians, staff, and audiences of the Virginia Symphony."
"In 1991 the VSO made a bold decision when it chose JoAnn Falletta as its music director," VSO President and CEO Karen M. Philion said. "We now look forward to building on our success and momentum. Eric's innovative vision, musical curiosity, and boundless energy are in perfect alignment with this moment, and with the VSO's commitment to serve the entire community in new and exciting ways."