VC GIVEAWAY | Enter to Win 1 of 5 Signed Renaud Capuçon 'Bartók Violin Concertos' CDs [ENTER]
Enter now to win 1 of 5 signed CD copies of French violin virtuoso Renaud Capuçon's new album 'Bartók Violin Concertos Nos. 1 & 2'
To help celebrate the international release of French violin virtuoso Renaud Capuçon's new album Bartók Violin Concertos Nos. 1 & 2, The Violin Channel is this week giving away 5 fresh-off-the-press personally-autographed CD copies – courtesy of our good friends at Warner Classics and Erato.
Recorded with conductor François-Xavier Roth and the London Symphony Orchestra, the new disc contains Bartók's 1st and 2nd Violin Concerti.
"It is not difficult to be inspired by Bartók … his two concertos are complete masterpieces …" Renaud has told The Violin Channel.
"The Bartók Concertos are always a physical challenge to perform – but at the same time, always an incredible musical journey …" he has said.
"I wish for the listeners to dream with us in the first concerto … and allow themselves to get completely swept away in the drama and waves of the second."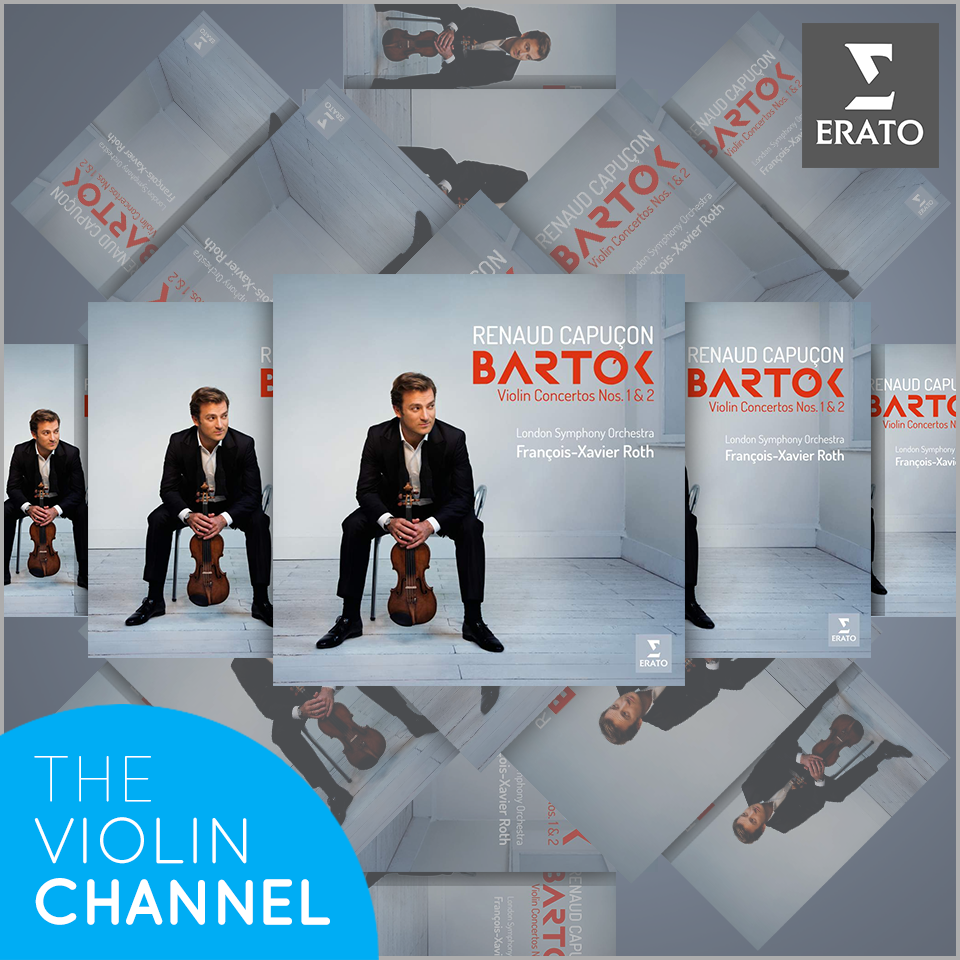 Enter to Win: http://s.heyo.com/75cfce
Entries Close: 27th August, 2018.
Track previews available now on Amazon and iTunes: