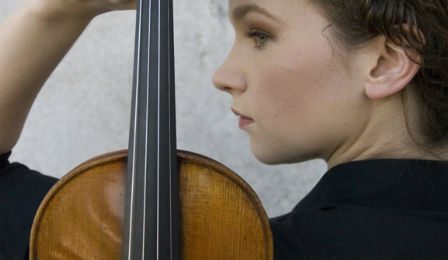 Violin virtuoso Hilary Hahn has made a triumphant return to the concert stage, yesterday evening in Luxembourg – after a four month absence from all engagements, due to an ongoing inflamed muscle injury.
"We are back on the road!! Greetings from Regensburg, Germany. Hilary will play Beethoven tomorrow … Hilary and I are grateful to our fans and colleagues for their support in the past months. We hope to see you all soon!," Hilary's violin case has announced on twitter.
On July 24th, the 34 year old announced she was withdrawing from all performances for 6 weeks – due to a sustained muscle concern.
On September 17th it was announced Hahn would cancel a further 6 weeks of concerts following doctors orders.
On October 21st it was announced she would cancel an additional 3 performances.