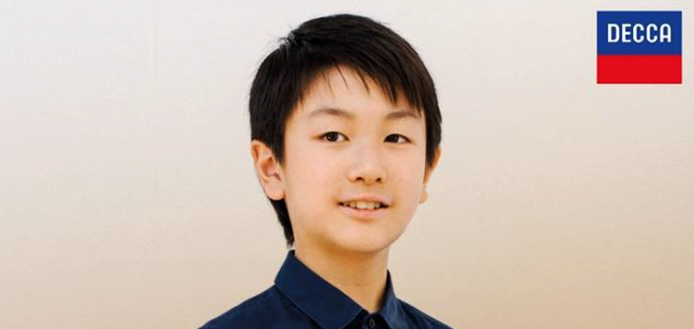 It has been announced today that 12-year-old Australian-Chinese violinist, VC Rising Star Christian Li has signed to Decca Classics - making him the youngest musician ever to record on the label.
A student of Robin Wilson at the Australian National Academy of Music, Christian is a former recipient of the Keshet Eilon International String Mastercourse Nora Goodridge Scholarship and was awarded Joint-1st prize in the Junior Division of the 2018 Menuhin Competition, in Geneva.
"It's wonderful to welcome Christian to the Decca Classics family, as he follows in the footsteps of the many great international violinists we have championed throughout our label's ninety year history ..." Decca Classics Executive Producer Helen Lewis has today said.
"Christian's musicianship and technical mastery of his instrument at such a young age is truly astounding, and all of us at Decca look forward to supporting him on the exciting journey ahead," she has said.
"I'm so excited to have signed to Decca Classics just after my 12th birthday, and to be releasing my very first recording ... I love playing the violin, and really hope you enjoy listening," Christian has today said.
For his first Decca Classics release, Christian will record Antonio Bazzini's 'La ronde des lutins'.