Violinist Cerys Jones to Step Down from English Heath String Quartet
The British-based Heath Quartet has today announced 2nd violinist Cerys Jones is set to leave the ensemble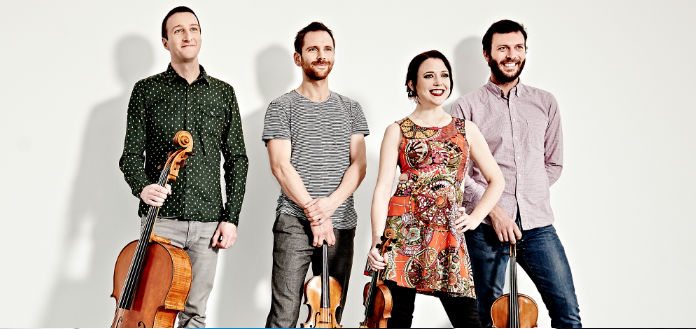 The British-based Heath Quartet has today announced 2nd violinist Cerys Jones is set to leave the ensemble - after 7 years with the group.
"In a week's time, I will perform my last concert as a member of the Heath Quartet … I look back on the last 7 years with pride … it has been a huge privilege to be part of such a wonderful string quartet ... " she has said today on social media.
HEATH QUARTET | SCHUBERT | 'DEATH AND THE MAIDEN' STRING QUARTET | 2014
A graduate of the Royal College of Music and the Juilliard School, where she studied with Rodney Friend, Michaela Comberti, Adrian Butterfield, Gordan Nikolič and Lewis Kaplan, Cerys has indicated she is stepping down to pursue new musical collaborations and to allow herself more time with her young family.
"I will always love Ollie, Gary and Chris like family …" she has said of her fellow quartet members.