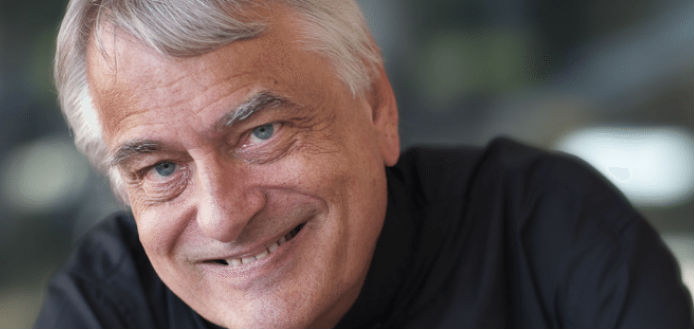 The Violin Channel recently caught up with Sydney Conservatorium of Music Violin Professor, Norwegian violinist Ole Bohn.
In a VC-exclusive blog, Ole discuss his go-to scales, exercises and etudes for a rock-solid left and right hand technique.
"A violinist needs always not only to establish a good and solid technique, but to make sure that the already acquired technique remains throughout a long life. There are numerous study books and exercises for both right arm and left arm technique on the market. 
Here are my preferred books:
In order to maintain a good left hand it is important to keep the shape of the hand in all positions. I use both Sevcik and Schradieck studies to help me with the shape and develop strength in my hand. I revise these exercises as a daily routine and have done so since childhood. Nothing can beat practicing scales which are fantastic to develop a secure intonation and facility. The Flesch scale book with the comments and additions by Max Rostal is wonderful. I also change my routine a bit in order not to get bored and practice exercises by Dounis and Yost. The rhythmic patterns suggested by Galamian are also good for establishing a reliable left hand technique.
For the right hand I absolutely recommend Sevcik opus 2, books 1 and 3. Here, all possible bow patterns of legato, martelé, détaché, and staccato are dealt with. The first book is on one string, and book 3 deals with the same in string crossings.
After having separated the problems in the books mentioned above, it is essential to practice etudes. Here you put everything you have learnt in a compressed and musical setting. In my opinion, nothing can establish a good and solid technique better than studying the studies and caprices by Kreutzer, Rode, Dont, Wieniawski and Paganini.
Many teachers have told me that if you can play all the Kreutzer studies, you have established a fundamental base for your technique, which will give you a long life as a violinist. I couldn't agree more! However, I think the Rode caprices give us an even greater artistic aspect to violin technique. Here, there are so many dynamic indications to follow! I think the Dont studies give us a very solid technique, a technique necessary for playing the great works by romantic composers like Brahms, whereas practicing Wieniawski and Paganini will certainly give us a lighter technique and chops to tackle the great virtuoso pieces.
Happy practicing!
-Ole"
A student of Louise Behrend, Ernst Glaser, Henry Holst and Max Rostal, Professor Ole Bohn has performed extensively across Europe, the United States and South America and has served as Concertmaster with a number of prominent European Orchestras – including the Norwegian National Opera and Ballet and the Copenhagen Symphony Orchestra | He premiered a number of important 20th century works, including Elliot Carter's Violin Concerto - and currently serves a teaching professorship on faculty at the Sydney Conservatorium of Music