Violin Maker Hans Luthi has Died, Aged 41
The luthier worked as a senior violin restorer at the London-based Florian Leonhard Fine Violins workshop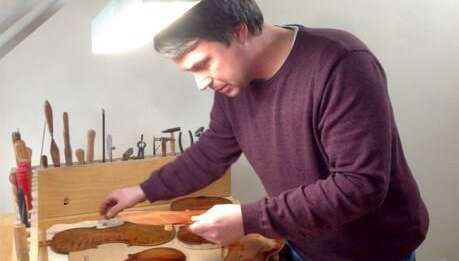 Luthi studied violin making at Switzerland's Geigenbauschule Brienz — where he later trained emerging luthiers. He also worked in two workshops based in South Korea before moving back to Europe. 
In 2009, he joined the team at Florian Leonhard Fine Violins in Hampstead, London. His freelance work included restoration projects with violin experts Peter Biddulph and Eckhard Kropfreiter. 
"A violin restorer of the very highest order and beloved friend and colleague, [Luthi's] work was simply superb, of a world-leading level," wrote Luthi's friends and colleagues in a tribute.
"Depression thrives in isolation, and distressingly that side of Hans's life was kept firmly separate from his work and friendships," the tribute continued. "In the workshop, Hans prioritized helping colleagues and he was always patient and kind."
"We will remember his secure and expert hand, and his almost superhuman level of skill and perfectionism. But most of all the memory of his laugh, his hilarious dry sense of humour, and his warmth shall live on in all of our lives that he so illuminated."
Luthi is survived by his wife, son, two stepdaughters, and his brother and father in Switzerland.
Our condolences to Mr. Luthi's family, friends, and colleagues.