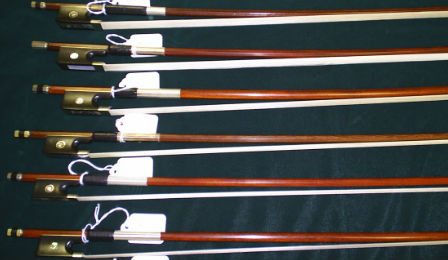 The 7 violin bows seized by US customs at JFK International Airport, in New York on Saturday, from members of the Budapest Festival Orchestra, have been released from custody.
It is understood the bows, restrained from entering the United States over suspicion of containing forbidden African elephant ivory, have been sent to Budapest – after the orchestral management produced additional certifications and paid a total of $525 in fines and fees.
This latest incident has sent alarming waves of confusion throughout the international string community, as it's understood all 7 bows had documentation at the time, from reputable bow makers, stating the sticks contained no elements of elephant ivory.
Additionally, it has also been brought to The Violin Channel's attention that one of the seven violinists was in possession of two identical bows – both made from the same materials, by the same bow maker and in the same year - yet only one was seized.
This latest confiscation comes just weeks after the US Fish and Wildlife Services announced musicial instruments containing small amounts of ivory, including violin bows purchased before February 25th, 2014 may now be carried into the United States.