Verbier Festival Musicians in Isolation Amid COVID-19 Outbreak
As of Monday morning, nine cases in the Verbier Festival Orchestra have been confirmed, and the festival's July 16 concert program will be modified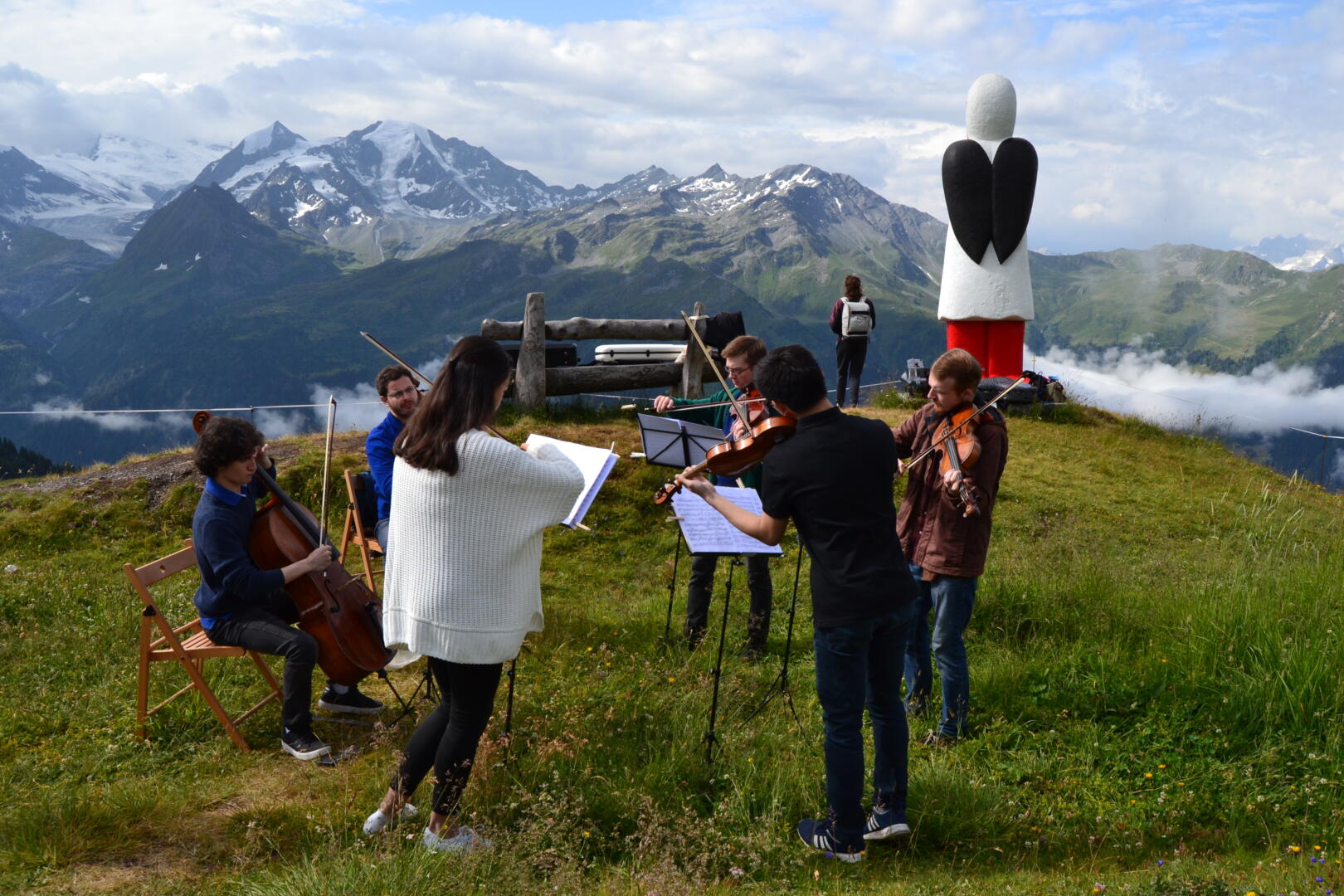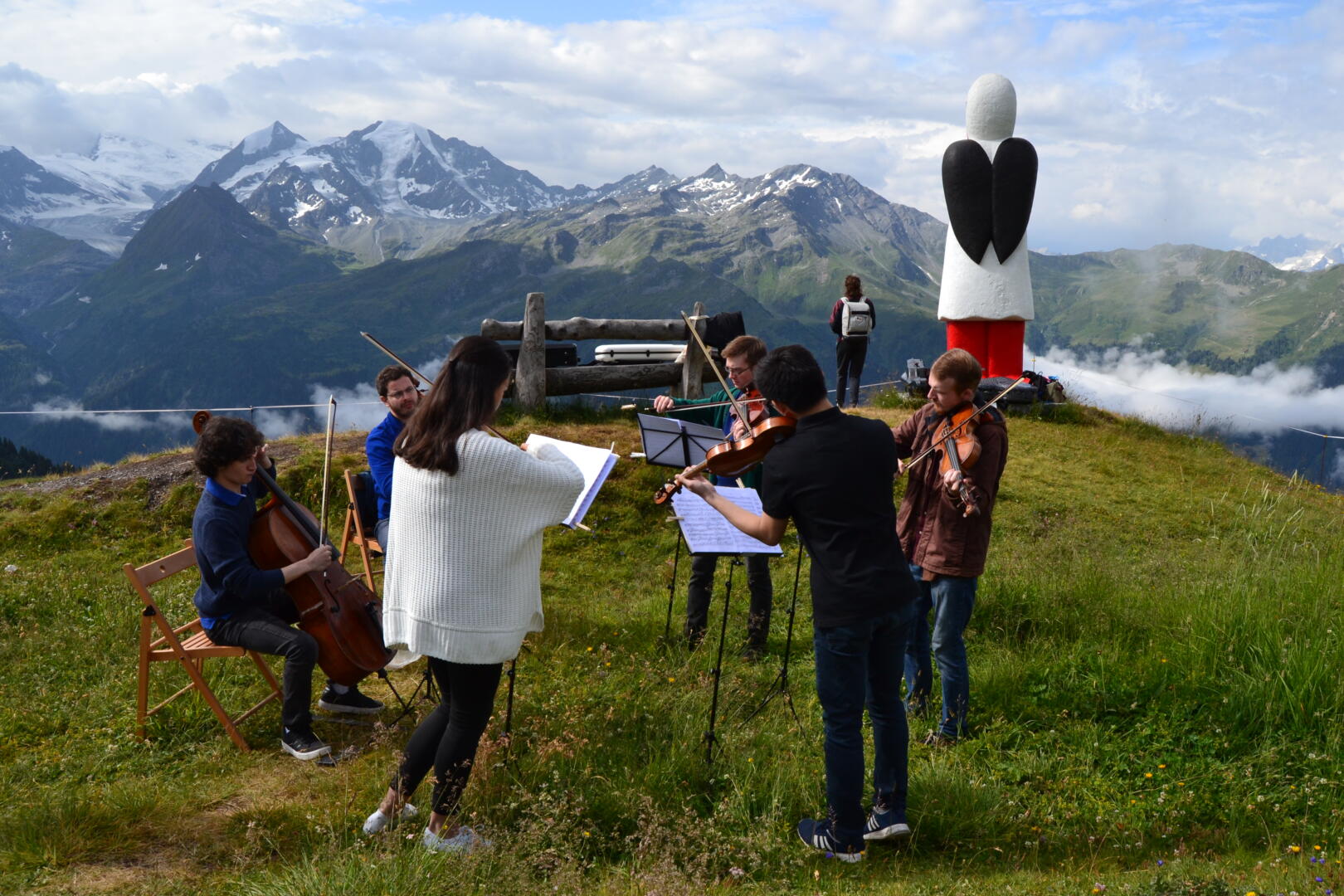 (Photo credit: Francesca Sagramoso)
A COVID-19 cluster at the Verbier Festival has left musicians in isolation and led to changes in the program of the Verbier Festival Orchestra's (VFO) first concert with conductor Valery Gergiev next week.
Artistic Administrator of Orchestras John Helyar wrote in a July 11 email obtained by The Violin Channel sent to VFO musicians that isolation for affected individuals began on Thursday, July 8. He apologized for the "lack of recent communication," adding that festival administrators had been waiting on responses from local authorities — whose offices were closed over the weekend — for recommendations on how to proceed.
As of 10 AM (GMT+2) on July 12, nine cases in the Verbier Festival Orchestra have been confirmed according to a festival spokesperson. She added that Zoom calls on July 9 briefed everyone in the festival's orchestras, Academy musicians, and staff on the situation and provided opportunities for questions and concerns. She added that staff have been communicating constantly with individuals in quarantine.
"I cannot tell you how heartbroken I am about these circumstances," Helyar wrote in the July 11 email. "We are doing everything we possibly can to facilitate a safe and speedy return to playing. I'm deeply sorry, and eternally grateful for your patience and understanding in the interim."
According to the email, all festival participants will receive a rapid antigen test on both Monday, July 12, and Thursday, July 15. Those who tested positive must remain in quarantine for 10 days — unless both tests come back negative, in which case they would be released from quarantine on July 16. It is not yet clear whether different protocols apply to vaccinated individuals, Helyar wrote in the email.
Those in the VFO bubble cannot come into contact from any other individuals — including the Chamber Orchestra, which is arriving on July 11 and 12, until further notice, the email reads.
A second email sent to VFO participants, sent on the morning of July 12, specified changes to the first concert cycle with Gergiev. According to it, the Verbier Festival Chamber Orchestra will replace the Verbier Festival Orchestra in an adjusted program on July 16. An official Verbier Festival announcement — on email, website, and social channels — confirmed these changes and said they were due to "a small number of COVID cases discovered during early preparation stages of the festival."
In light of falling COVID-19 case numbers and in accordance with guidance from Swiss authorities, Verbier had been operating as a festival without vaccination requirements, mask requirements when outdoors, or quarantining requirements for people entering from the 26 countries in the Schengen area. According to the festival website, their plan includes a "comprehensive testing protocol" for all artists, students, staff, volunteers, and official guests. It remains unclear whether the COVID-19 protocol will change for the remainder of the festival, which is set to run through August 1.