Cellist Alexander Ramm Shares the Positives of Overcoming Injury
Cellist Alexander Ramms shares his difficult experience of breaking his bow arm and the mental and physical strength required to come back
Injuries are a musician's worst nightmare, as our bodies are essential to the work we do. When we can't play, our careers are on the line, and it feels like our voice is taken away. In a VC-exclusive blog, The Violin Channel recently caught up with Russian cellist Alexander Ramm, where he shares his difficult experience of badly breaking his left arm in 2018 and how he came back to the concert stage even stronger.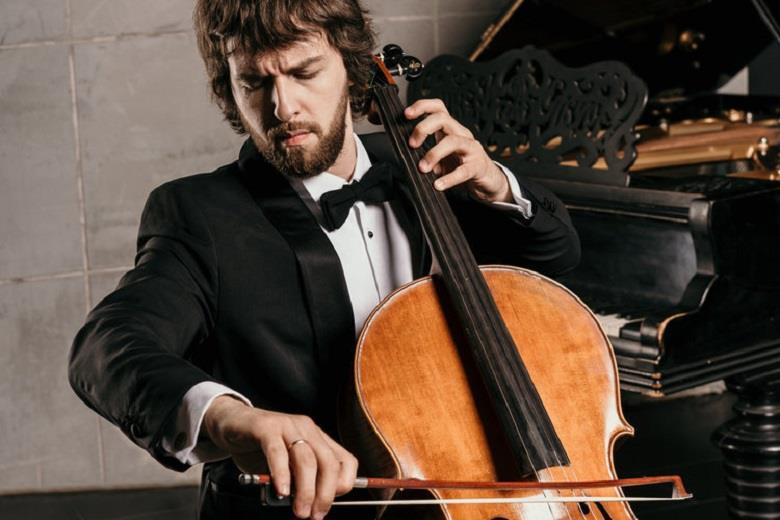 Cellist Alexander Ramm Opens Up About Facing Adversity
Our entire world, including the music world, is facing a truly apocalyptic situation right now: we have been stopped in our tracks and no one can tell us when, if ever, life will get back to normal.
This reminds me of something I experienced in 2018, albeit on a very private scale.
That year I realized that some things happen to us not because of something we did in the past but for something we're supposed to accomplish in the future.
Two winters ago, on February 23, I fell on slippery ice and broke my left arm.
As I came to after the explosion of searing pain, my schedule for the next few months flashed across my mind. March and April were supposed to be extremely busy with concerts, rehearsals, photoshoots and a recording.
I knew right then and there that none of those things would be taking place.
I had never broken a bone in my life, and I was in shock. The same night the surgeons studied the x-rays of what used to be my elbow and estimated that it would take at least three months for the fractures to heal, giving no guarantee that I would ever play the cello again.
I froze up as it sunk in: it was not just a couple of months of concerts, it was possibly my very identity as a cellist that I was losing on that horrific night.
The next day I underwent the first of two operations to reconstruct my arm: two titanium pins were inserted into the elbow joint to reinforce it as it healed.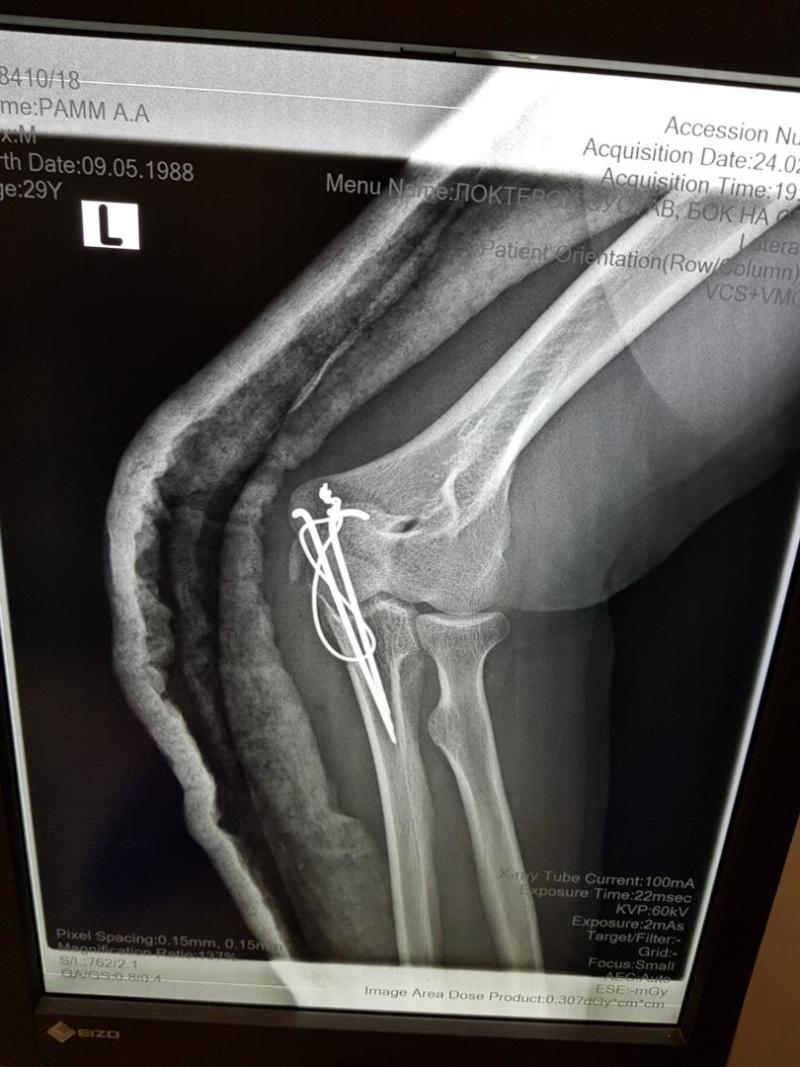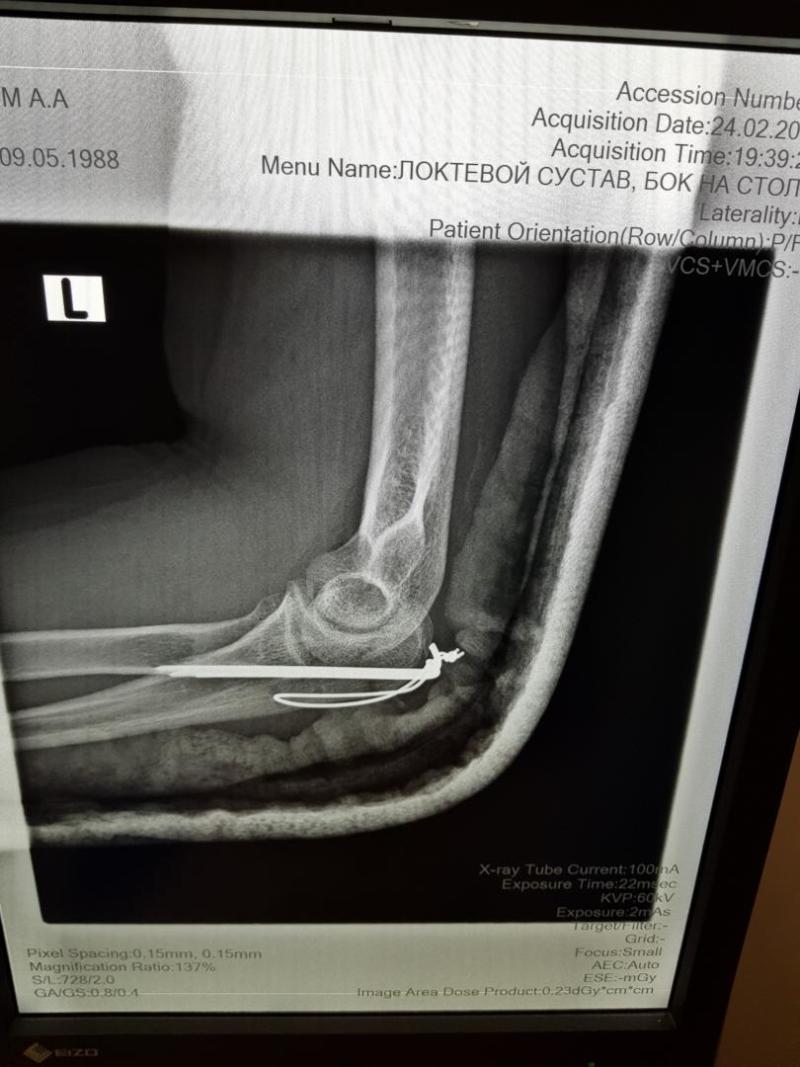 By then I had gone through the initial shock, the stupor, and utter despair.
Then, gradually, came the acceptance, but only after a curious thought took hold of my mind. I realized I was having this experience in order to prepare for something I must do in the future.
I put all my energy and determination into my recovery, sparing no effort to resume playing the cello as soon as possible.
The process was arduous with hours upon hours of physical therapy.
After the first surgery my arm refused to open. But in just two months I played the Shostakovich Second Concerto in Irkutsk, Russia.
With the titanium pins still inside my elbow, I did not feel any physical restraint, however I had to give up my new tux: the pins were scratching and sticking into the soft fabric of the lining.
My debut album, which I was meant to record that spring for the legendary Russian label, Melodia, had to be postponed until the summer.
Those three days of recording sessions at my Alma Mater, the Moscow State Conservatory were a milestone: if I could record all three of Sir Benjamin Britten's magnificent suites for the cello, I would know that I had come out of this ordeal personally and musically stronger, for all my titanium pins and profound emotions.
And I did. Two months after those memorable nights of recording Britten at the Conservatory, the pins were removed.
Life resumed its normal course, except I was no longer the same.
Looking back, I am certain: although this freak accident made my life temporarily unbearable, it turned out to be a positive experience, a forced pause, and a chance to re-think some of the most fundamental things.
Why do I do this? Why is the cello so important? Is my musical contribution to the world worth fighting for?
The few days of despair followed by the two months of uncertainty and frustration – this was one of the most decisive periods in my life. It taught me to consciously love what I do.
I feel that my natural optimism, my boundless desire to make music, and the support and encouragement of my family, friends, and colleagues were the most important resources I drew upon for my complete and relatively quick recovery.
My wife, son, daughter, and the cello are the best gifts life has given me.
My injury forced me to focus on the wonderful things I have, including my own resilience.
I no longer take for granted the opportunity to go on stage, to perform the music I love, and to share the joy with the audience.
Now when we are locked in our homes, trying to cope with this extraordinary and disorienting situation, we have no choice but to shift our focus to the essential.
So what if we just assume that this is an ultimately positive thing, a chance to grow? What are our true sources of strength and inspiration? And how can this moment help us prepare for something we want to accomplish in the future?
Alexander Ramm
Do you have an idea for a blog or news tip? Simply email: [email protected]
INSERT BIO