VC LIVE | The 12 Hour "Day of Listening" Contemporary Music Festival [WATCH NOW]
"The Day of Listening" will stream LIVE here on The Violin Channel for 12 continuous hours on Sunday, November 14 from 5:00 AM (ET)
"The Day of Listening" will stream LIVE here on The Violin Channel for 12 continuous hours on Sunday, November 14 from 5:00 AM (ET)
The Concerto Budapest presents "The Day of Listening" — as a part of the 2021 Contemporary Music Festival, in Hungary.
The one-day 12 hour music event focuses on contemporary music, featuring 13 concerts, over 40 works — including 7 world premieres.
Established in 2015, "The Day of Listening" is led by conductor András Keller, and features the artists of the Concerto Budapest.
"Unfortunately, something has gotten lost in the world of classical music concerts in Hungary and all over the world. However, it is hard to put our finger on what it really is," conductor Andras Keller and Director of the annual new music event recently sat down and told The Violin Channel.
"Perhaps, genuine, really consequential 'events' are missing from our lives. Concerto Budapest strives to expand the horizon of people's perspectives regarding classical music to collect the experiences and insights of the invited artists so that in the long run, we can point in a specific direction and create a shared philosophy," he said.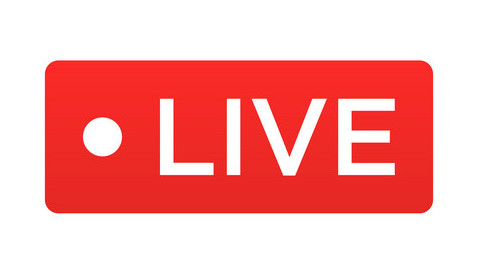 SUNDAY NOVEMBER 14 | 5:00 AM (ET)
"THE DAY OF LISTENING," CONTEMPORARY MUSIC FESTIVAL, BUDAPEST
BUDAPEST MUSIC CENTER, OPUS JAZZ CLUB

Sonus Cordis Quartet — Eszter Krulik (Violin) | Róza Lachegyi (Violin) | Boglárka Szűcs (Viola) | Eszter Mády-Szabó (Cello)
Thomas Adès | The Four Quarters (Hungarian premiere)
Dohnányi Quartet — Áron Dóczi (Violin) | Dávid Pintér (Violin) | Péter Tornyai | (Viola) | Orsolya Mód (Cello)

SUNDAY NOVEMBER 14 | 6:30 AM (ET)
"THE DAY OF LISTENING," CONTEMPORARY MUSIC FESTIVAL, BUDAPEST
BUDAPEST MUSIC CENTER, CONCERT HALL
Concerto Budapest | Lanka Petrovic (Harp)
Claude Debussy | Arabesque No. 1 in E major
Concerto Budapest | Mihály Demeniv (Accordian)
Concerto Budapest | Eniko Görög (Piano) | Noémi Görög (Piano)
Gyula Bánkövi | The mysteries of distant mountains
Concerto Budapest | Miranda Liu (Violin) | András Szalai (Cimbalom)
Gyula Bánkövi | Duo Fantasy
Concerto Budapest | Orsolya Kaczander (Flute) | Janka Szomor-Mekis (Viola) | Lenka Petrovic (Harp)
Claude Debussy | Sonata for Flute, Viola, and Harp

SUNDAY NOVEMBER 14 | 8:00 AM (ET)
"THE DAY OF LISTENING," CONTEMPORARY MUSIC FESTIVAL, BUDAPEST
BUDAPEST MUSIC CENTER, CONCERT HALL

Orsolya Kaczander (Flute) | Csaba Klenyán (Clarinet) | Bálint Mohai (Bassoon) | Anna Beleznai (Bassoon) | Gábor Devecsai (Trumpet) | Dénes Seidl (Trumpet) | Stürzenbaum Róbert (Trombone) | Nándor Kasza (Trombone) | László Tihanyi (Conductor)
Concerto Budapest | András Szalai (Cimbalom) | András Keller (Conductor)
Máté Balogh| Quasi zimbalo (world premiere)
Keller Quartet — András Keller (Violin) | Zsófia Környei (Violin) | Gábor Homoky (Viola) | Eszter Karasszon (Cello) | Gábor Csalog (Piano)
Gábor Csalog | Piano Quintet (world premiere)
Concerto Budapest | András Keller (Conductor)
György Ligeti | Concerto Românesc

SUNDAY NOVEMBER 14 | 9:30 AM (ET)
"THE DAY OF LISTENING," CONTEMPORARY MUSIC FESTIVAL, BUDAPEST
BUDAPEST MUSIC CENTER, OPUS JAZZ CLUB
Gábor Devecsai (Trumpet) | Dénes Seidl (Trumpet) | Benedek Szászi (Trumpet)
Sofia Gubaidulina | Trio for Three Trumpets
Béla Horváth (Oboe) | Csaba Klenyán (Clarinet) | Bálint Mohai (Bassoon)
Sándor Veress | Sonatina for Oboe, Clarinet, and Bassoon
Eszter Karasszon (Cello) | Emese Mali (Piano) | Lenka Petrovic (Harp)
Gyula Csapó | To Márta - for Gyuri (world premiere)
Gábor Csalog (Piano)
Olivier Messiaen | Vingt Regads, 19th Movement: Je dors, mais mon coeur veille
Gábor Csalog (Piano) Orsolya Kaczander (Flute)
Olivier Messiaen | La Merle Noir
Orsolya Kaczander (Flute) | Dániel Ella (Oboe) | Csaba Klenyán (Clarinet) | Bálint Mohai (Bassoon) | János Benyus (Horn)
György Kurtág | Windquartet

SUNDAY NOVEMBER 14 | 11:00 AM (ET)
"THE DAY OF LISTENING," CONTEMPORARY MUSIC FESTIVAL, BUDAPEST
BUDAPEST MUSIC CENTER, CONCERT HALL
Free Voices Vocal Ensemble | Concerto Budapest | András Keller (Conductor)
Gábor Csalgog | Anthem Fragments
Orsolya Kaczander (Flute) Concerto Budapest | András Keller (Condutor)
Sándir Veress | Concertotilinkó
Concerto Budapest | András Keller (Conductor)
Igor Stravinsky | Apollon musagète

SUNDAY NOVEMBER 14 | 12:30 PM (ET)
"THE DAY OF LISTENING," CONTEMPORARY MUSIC FESTIVAL, BUDAPEST
BUDAPEST MUSIC CENTER, OPUS JAZZ CLUB

András Keller (Violin) | Gábor Homoky (Violin) | Orsolya Winkler (Violin) | Zsuzsa Berentés (Violin) | Janka Szomor-Mekis (Viola) | Ákos Takács (Cello)
László Vidovszky |12 Duos, 12 Quartets – excerpts alternately
András Németh (Piano)
László Vidovszky | Ludwig in China
Roman Quartet — Mikola Roman (Violin) | Ádám Radics (Violin) Bence Hargitai (Viola) | Chung Hosung (Cello) | Eszter Zemlényi (Soprano)
Jörg Widmann | Versuch über die Fuge

SUNDAY NOVEMBER 14 | 2:00 PM (ET)
"THE DAY OF LISTENING," CONTEMPORARY MUSIC FESTIVAL, BUDAPEST
BUDAPEST MUSIC CENTER, CONCERT HALL
Concerto Budapest | András Keller (Conductor)
Ludwig van Beethoven | String Quartet No. 11 in F minor 'Serioso', Op. 95 (arrangement for chamber orchestra)
Krisztián Andor (Piano) | Zsolt H. Tamássyk Balogh (Piano) | András Németh (Piano)
László Vidovszky | Brahms3 (world premiere)
Laurent Winkler (Narrator) | a la Carte Singers | Concerto Budapest | László Tihanyi (Conductor)
Orsolya Kaczander (Flute) | Csaba Klenyán (Clarinet) | Concerto Budapest | András Keller (Conductor)
Ádám Kondor | The Nightingale and the Rose Double Concerto (world premiere)
András Keller (Violin) | Gábor Homoky (Violin) | Máté Szűcs (Viola) | Janka Szomor-Mekis (Viola) | Miklós Perényi (Cello) | Ditta Rohmann (Cello)
Arnold Schönberg | Verkläte Nacht, Op. 4