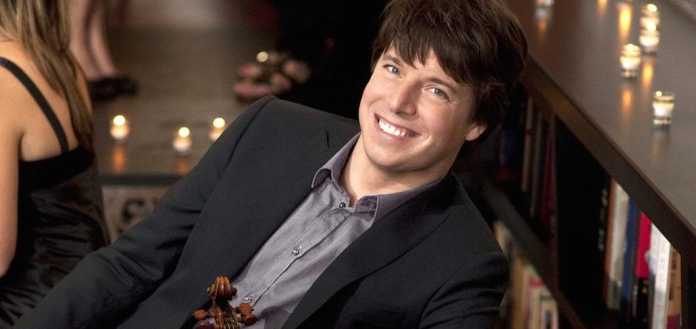 The Violin Channel recently caught up with American violin virtuoso Joshua Bell, at his home in Manhattan – where we discussed his upcoming HBO television 'Masterclass' documentary, the release of his first ever Bach recording - and the 46 year old's lifelong desire to always be a student.
Hi Joshua. Thanks so much for joining us here on The Violin Channel.
Please tell us a little about this exciting new tv project you have been involved with: 'Joshua Bell: A YoungArts Masterclass' - set to air in the United States tomorrow evening, Tuesday 14th October on HBO. We are very much looking forward to it.
"Hi VC. Wonderful to be here.I am a huge fan of HBO - they have a lot of amazing programs, but when they asked me to conduct a masterclass, similar to what they had shot with artists such as Josh Grobin and Renee Fleming, I initially hesitated a little. I love working with people and in front of an audience but a masterclass situation is something I have shied away from.But then when they explained to me there are many ways we can do this, we came up with an insightful format of working with nine talented young 16-21 year old students to present chamber music concerts here in New York and in LondonThe HBO camera followed us for 7 days, including an opportunity for the students to sit in and observe first hand the studio recording process of my new 'Bach' album - with the Academy of St Martin in the Fields at London's Air Studio.It was really very fun and hopefully it will provide the musical and non musical audience an interesting glimpse into our world - and the joy that we get from making music."
JOSHUA BELL: A YOUNG ARTS MASTERCLASS | HBO | TRAILER | 14 OCTOBER 2014
Looks fascinating. How important do you feel this concept of mentorship is for young aspiring artists, Joshua?
"Mentorship really is the way the arts works – it's the idea of learning from the people around you and from those who have been making music longer than you have.

When I think about myself growing up, my teacher Josef Gingold was obviously incredibly important to me - but also my experiences at chamber music festivals in my teens, I feel also helped shape me tremendously.

At the Marlboro Festival, where I attended a number of summers, they would often mix student groups with seniors - where members of the Guarneri Quartet and pianist Rudolf Serkin would play side by side with an ensemble of 16 year olds. I have always felt this was the ultimate masterclass and learning environment - by performing together.

This was the feeling we were keen to create with the HBO project, where the nine students could learn from each other – and hopefully I too was able to pass on some of the wisdom I have gained in my musical life, and vice versa."
You have also recently toured as a soloist with both the Australian and American Youth Orchestras – is working with young artists an experience you enjoy?
"I thoroughly enjoy working with youth orchestras. I find it exciting and rewarding to work with wide-eyed young players, free of cynicism, who really want to learn - and who are genuinely excited by the enjoyment of performing on stage.

As a working soloist with many professional orchestras, there are times when perhaps this same enthusiasm isn't always the case, so at this stage of my life, still I jump at the chance to perform with youth ensembles – as for me, it reminds me of what it is all about."
You have been quoted, Joshua as saying: 'It's imperative to always maintain the feeling of being a student'. Could you please elaborate?
"I firmly believe one should never lose the feeling of being a student – that it's imperative to always maintain an openness to learning new things and to exploring.

I think it's dangerous to reach a point of believing 'you know it all, and now you're just going to do everything you have learnt' - as I would be fearful of becoming stagnant.

I see myself as being an eternal student."
Excellent advice. Your new 'Bach' album, recorded with the Academy of St Martin in the Fields and featured in the HBO documentary, has this week also hit the shelves. Are you pleased with the result?
"I am very happy - I have never recorded any Bach before and this disc has a few unusual twists and turns.

It contains the two popular Bach violin concertos in A Minor and E major, which I lead from the Concertmaster's chair, but also a new take on the 'Chaconne' – the crown jewel of all Bach violin works. We took a piano accompaniment that Mendelssohn had written for the 'Chaconne' and transcribed it for the chamber orchestra. It's a different take but something I hope people will really enjoy.

Sure, some people might say 'why are you messing with Bach?' but I believe music is to be celebrated in many ways – and I hope there are many ways to enjoy this great piece."
You are certainly a busy man – with a huge diversity of projects. Do you feel this helps you stay fresh?
"Yes. Definitely. Having new and interesting projects I find is very stimulating – and I feel very fortunate to have these diverse opportunities.

Of course I love to play the Mendelssohn and Bruch Violin Concertos, but I also love exploring things a little off the beaten track, as I feel, for example when I lead a Beethoven Symphony – I find it has great impact on the way I go about playing a Beethoven violin sonata afterwards.

Today I am recording a small violin part for a charity who have composed a country band piece based on my experience performing at the Washington Metro station in 2007.  I love being adventurous."
Very important. And finally, tell us, what's next for Joshua Bell?
"Certainly I can look at my calendar and tell you what is next for Joshua Bell, over the next 3 years. I can tell you I will be working for at least the next 3 years! [laughs]

For me, it's about continuing to balance my life between the Academy of St Martin in the Fields, exploring the symphonic repertoire - and doing my chamber music and solo work.

Also, this is more a 10 year project, but it is actually one of my dreams to be a composer. I have always written my own candenzas, transcriptions and arrangements and it's a process I enjoy very much - but now it's very much a goal to take the next step.

But, I have been saying that for a while, so we'll see …. [laughs]."
Thank you Joshua. We appreciate your time and insight and very much look forward to tomorrow evening's 'Joshua Bell: A YoungArts Masterclass' documentary on HBO.
 'Joshua Bell: A YoungArts Masterclass' will premiere in the United States on Tuesday October 14th at 7:30pm only on HBO.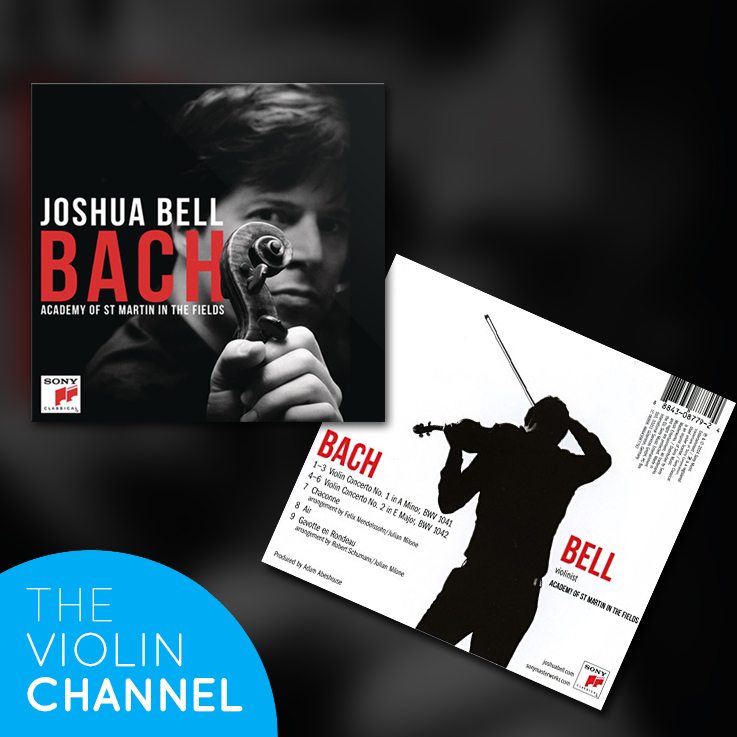 Joshua Bell's new album 'Bach' is available now instore and download.
The Violin Channel is this week giving away 5 personally autographed copies.
Entries Close: October 16th