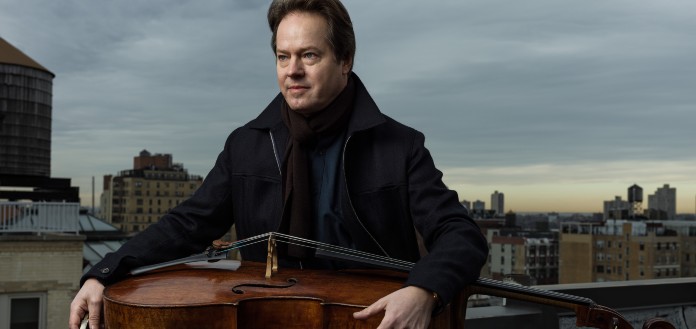 Tell us about the Dresden Music Festival. When was it founded and what's the festival's main mission?
The Festival was founded in 1978. The city of Dresden is famous for composers who lived and/or worked here, from Heindrich Schütz to Carl Maria von Weber, Robert Schumann, Richard Wagner, and Richard Strauss. The festival is a wonderful window for visitors to get to know Dresden, the place that was an inspiration for so many artists and composers, and a window for the music fans in Dresden to hear many great artists from all over the world.
In my opinion, Dresden has a lot of "talent" as a festival city. The beautiful center of the town has many excellent venues like the modern Kulturpalast, the Semperoper, and the Frauenkirche. Within walking minutes of these venues, you also have stunning museums, restaurants, cafes, and hotels.
In this year's hybrid version of the festival, some of the concerts will happen live, some will be streamed live, and others will be prerecorded from various venues around the world. Can you tell us more about how you have adapted this year's event to the current COVID-19 situation?
My team worked incredibly hard to replan the festival. We are now presenting 8 streams with very high-quality performing artists and programs — as well as 10 in-person concerts. Most of them are doubled, so we have actually 19 live performances.
Considering that Germany was practically in lockdown last week and no concerts were happening, I consider ourselves lucky to be able to celebrate music virtually and live in person.
What are some of the personal highlights of this year's festival for you?
I love every single concert from small to big! It was so sad for me to have to reduce the festival due to the current situation. I think of every canceled concert as a lost opportunity to bring joy to people.
What's your personal process for curating your artists and programs?
My goal is to bring the world's best orchestras and soloists to Dresden. In addition,  we also present fantastic world music, jazz, chamber music, dance, and once in a while even singular artists like Eric Clapton or Bill Murray. Another focus is to bring young artists to the scene and introduce them to the public.
We also work hard to build each year's festival program as a story that captures and keeps the attention of a wide range of audiences.
If people want to buy tickets or watch online, how can they do so?
Our Website www.musikfestspiele.com will provide all the necessary information. We are providing the streams for free, as a thank you to our audience. Concert tickets for in-person concerts are on sale now. We are excited to see you all, online or in-person!