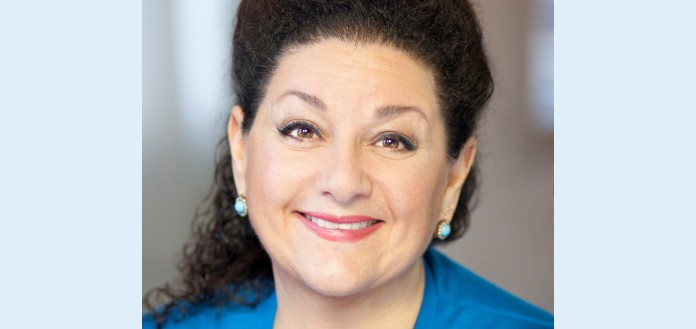 The Violin Channel recently sat down with Dr Azrieli, the visionary behind the Azrieli Music Prizes, the Azrieli Foundation Board Director, and the Board Liaison on the Azrieli Music Prizes Advisory Council.
Can you tell us about the Azrieli Foundation? When was it founded and what is its core mission?
Founded over 30 years ago by my father, David Azrieli, the Azrieli Foundation takes a thoughtful and creative approach to philanthropy.
We believe that courageous forward-thinking, strategic collaborations and community leadership are the keys to creating positive outcomes for present and future generations.
We aim to make a significant difference in several areas of importance, including music, arts and culture; scientific and medical research; educational empowerment; architecture and design; Holocaust commemoration and education; and quality of life initiatives for people with developmental disabilities. It's a broad and bold approach to philanthropy that makes a measurable positive impact year after year.
Can you tell us more about the three different prizes that composers can apply for? And what is the eligibility for each?
The Azrieli Music Prizes (AMP) offer opportunities for the discovery, creation, performance, and celebration of excellence in music composition. We launched in 2014 with two prizes focused on Jewish Music:
The Azrieli Prize for Jewish Music is awarded to a composer who has written the best undiscovered work of Jewish music.
The Azrieli Commission for Jewish Music is given to a composer who proposes a response to the question 'What is Jewish Music?' in the shape of a musical work that displays the utmost creativity, artistry, technical mastery, and professional expertise.
In 2019, we added The Azrieli Commission for Canadian Music to encourage Canadian composers to embrace the complexities of writing concert music in Canada today.
Submissions are accepted from nominators and individual composers of all faiths, ages, backgrounds, gender identities, and affiliations. While the Canadian Commission is open to Canadian citizens and permanent residents, the two Jewish Prizes are open to composers of all nationalities. We want to create a new intercultural understanding by having composers explore the richness of what Jewish music is and can be. You really don't have to be Jewish to write Jewish music! Just look at Bruch, Ravel, Prokofiev, and Shostakovich, who all wrote wonderful Jewish pieces.
What can the 2022 winners expect to receive?
The Azrieli Music Prizes are Canada's largest prizes for music composition. All laureates now receive a $50,000 CAD cash prize, a premiere of their work at a gala concert in Montréal (in 2022 this will be with Yannick Nézet-Séguin's l'Orchestre Métropolitain), two international showcase concerts, and a commercial recording release.
Altogether, we value each prize package at $200,000 CAD. No other prize in Canada offers this kind of commitment to composers.
How did you select the jury for the different prizes and what are your criteria for selecting the winners?
The AMP Jury members are selected by our expert Advisory Council to ensure a balance of skills, experience, and representation for the competitions they are adjudicating.
Our Jewish Music jury is comprised of a blend of members from Canada, USA, and Israel, each with broad international careers representing expertise in music composition, conducting, and concert programming, including a deep musicological knowledge of Jewish Music.
Our Canadian Music Jury represents the country coast to coast with a balance of genders, ethnicities, and expertise in music composition, musicology, and music programming, including indigenous perspectives. It is a solid representation of our home country.
All of the submissions we receive are pre-screened by a small committee of AMP staff, Advisory Council, and Jury members to ensure they meet the minimum submission guidelines. This means that our Juries can really focus on four key components in their evaluations, the most important of which is artistic merit. That said, technical merit, thematic fit, and a composer's proven capacity to deliver on their proposal are all important criteria to meet if one wants to succeed in the competition. You can read more about these in our prize guidelines posted on the AMP website.
We're very grateful for all that our juries bring to the Azrieli Music Prizes.
Can you tell us about a past winning work that is very special to you?
Asking me to pick one prize-winning work is like asking me to pick my favorite child! Each piece is so special and has so much meaning – from our first commission, the mesmerizing Seven Heavenly Halls for tenor, orchestra, and choir by Brian Current, to the extremely personal chamber work Arras written by our first Canadian Commission laureate Keiko Devaux.
The work that I was perhaps the most involved in shaping was Kelly-Marie Murphy's En el Escuro, es Todo Uno, a double concerto for cello, harp, and orchestra. Kelly was inspired by Sephardic songs in the Ladino language. I have a large library of these songs and was very happy to share them with her. I was equally happy to spend time helping Kelly learn more about Ladino pronunciation by singing some of the songs for her. It was really rewarding to contribute to Kelly's creative development in that way. I would do no less for any of our laureates.
How did you adapt to the COVID-19 situation?
I have an active professional career as a singer and I strongly believe that the show must go on!
We didn't want to deprive our 2020 laureates of the world premiere they deserved. They all worked hard for this moment.
We were fortunate that live stream concerts could continue in Montréal while the arts scene in so many other cities was fully locked down. And so, we capitalized on our ongoing relationship with Medici TV to produce a highly professional closed-hall concert that was broadcast to the world on their platform.
That concert has reached over 50,000 viewers in over 77 countries. It's a remarkable boost to these composers' careers.
We continue to adapt, plan, and re-plan as we prepare for the recording and international showcase concerts for these laureates – Keiko Devaux, Yotam Haber, and Yitzhak Yedid. We are fully committed to giving them every advantage that AMP has promised before the end of 2021.
How can someone apply to the 2022 competition?
Our Juries want to see as many submissions as possible!
Composers, visit our website at www.azrielifoundation.org/amp. There you can learn more about the prizes, download the guidelines, and get tips and hints on how to assemble a great application. Then, follow the link to our Acceptd online application platform to submit your proposals and works. We can't wait to see what fantastic ideas you have for us this time around!