As a Teacher, How do You Best Overcome Overbearing Parents?
The Violin Channel recently caught up with a panel of esteemed international string pedagogues — to get the inside word on how to best overcome overbearing parents.
Catherine Cho
In my opinion, it is important to understand the source of the stress that the parent is feeling, and to be compassionate about the fact that fear is often the fuel for that stress.
It is clearly essential for everyone involved, especially the student, to establish respectful boundaries and to outline what form of communication is workable for you as the teacher.
It is also useful to clarify to the student that it is necessary for them to take more and more responsibility for their own progress. Therefore, I do not have parents sitting in on lessons from the age of 11 on. In the end, everyone is there to serve the child and to find ways to support their best interests. Thus, finding a peaceful solution is key!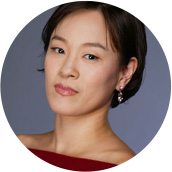 Joel Smirnoff
I have seen the very positive and very negative with parents of my students.
The process of teaching involves setting an example of fairness, justice, kindness, and attentiveness. At all times, students must feel supported and "heard," as searching young artists and as young people wishing to understand and navigate the world.
Parents worry, inevitably, about how their children "measure up" and justifiably, about whether "traditional" musical pursuits can lead to a fulfilling and secure existence. However, a parent may feel their child's lack of "stardom-like" success is due to faulty teaching. The trust between student and teacher can begin to erode and the pure joy of learning falls victim to outward measurements.
I find such problems exist only when a parent has a wish to dominate the child, stifling her/his independence of thought/feeling and its development. In these cases, it is highly unlikely that the artistic personality of the child will flourish, as the learning process itself will be stifled. Art thrives within free environments…and that includes families.
Therefore, my answer: encourage and respect each student's unique personality and gift, regardless of age, even if their parents do not!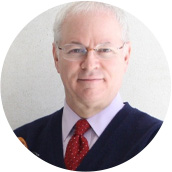 Mimi Zweig
In my 45 years of teaching and directing the Jacobs School of Music String Academy for pre-college students there have only been a handful of "overbearing" parents.* We do encourage supportive parents that come to all the lessons (for students 12 and under), sit quietly, take notes and practice at home with their children.
From the beginning we make it very clear to the students and parents that the non-judgmental environment that we create translates into a place of learning – where mistakes are not the enemy, they are simply information which the students can process, act upon and therefore make steady progress. We also speak to the fact that students progress at different tempos and will be at different points in the repertoire at different ages.
Students are not compared to each other, just evaluated on their own individual progress. Because of the weekly private lesson/group format, all can hear that students who invest more time and effort make faster progress. This philosophy has created a wonderful school where the students are inspired, are thriving and the parents are happy.
*PS: The few parents who leave the String Academy find other schools that fit their needs.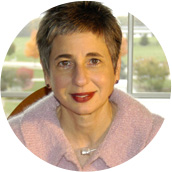 Almita Vamos
In recent years, I have not had a difficult time with most parents. In all my years of teaching, I had maybe two or three parents that I considered harmful to their child's well being. I try to understand the parents. Parents put a lot of time, effort, and money into their child's musical education and they want their children to benefit from their sacrifices. I feel that without the support of the parent, the child might also suffer from a lack of advantages a parent can give. If the parent gets a little out of control, I try to balance it by giving the child my support. 
I also appreciate it if I, on the other hand, get a little too intense that the parent gives the child more support. We need to juggle a little bit. I understand if the parent feels that they need to look for further advantages for their child. I support that. I can because I am at the point in my life where I don't need to hold on to a student to benefit my own career. I never wanted to teach a student if they or their parents wanted to move on. I don't think of this as an overbearing parent but one who realizes the difficulties in a competitive field. 
Of course they are concerned. Most parents don't really understand the difference between excellent, fair or bad training as they may not be musicians themselves. I cannot say "look, just follow my advice, I am the best." In the end, they usually make the best decision for their child. I don't advise the parents too much. Only if they ask me but even then, they are checking other places for advice. 
I feel bad for younger teachers who are excellent and devoted but the parents decide to go elsewhere because their child did not win a contest. Most of my biggest success was probably due to the fact that my students win contests. Musicians know that that is ridiculous. Just because a student wins is not necessarily a testament to the teacher's artistic, technical or teaching abilities. 
I had a good laugh when a very well known teacher said "I wish that all my students were orphans." I get the humour but I also never had a young orphan come for lessons. If a parent is difficult, it might be worth trying to understand. You do not have to keep a student if you feel that the parent or student is disrespectful but if you show anger or annoyance you will lose in the end. Don't bother, let it go.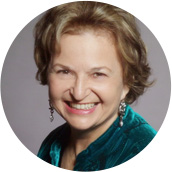 Simon James
Though my personal experience has been overwhelmingly positive, every teacher has a story or two about dealing with well meaning, overbearing parents.
Three of the most challenging parent types that can undermine the student-teacher relationship are those who know just a little about the violin, those who want to join the studio so their child will win competitions, and those who promote gossip among the other parents.
The parent who knows a little about the violin often thinks that they know best. When a parent contradicts the teacher the student becomes musically confused and faces the unhealthy choice of either pleasing the parent or pleasing the teacher. Teachers and parents should resolve their differences and present a united front to create a positive learning environment.
The parent who complains that their child has not won all the competitions they entered can be equally troublesome. This mindset is damaging and can cause the student to think of themselves as a failure. Growth as an artist through the process of preparing for competitions is what is important. Winning is a bonus.
Parents that gossip regularly with other parents can quickly undermine the atmosphere of the studio. It is important to address this problem directly and immediately. Camaraderie among the parents should be encouraged. Positive use of their diverse strengths can form an excellent support system for the studio.
It is important to be as fair as possible with every student to gain their trust and the support of their parents. If there are ongoing unresolved issues, it is helpful to respectfully remind the parent that they are consumers of a teaching product, and if they wish to consume elsewhere, they are free to do so.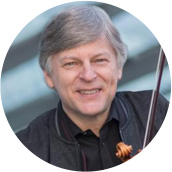 Svetlana Makarova
In my opinion, the secret to the successful development of a violinist is largely dependent on three elements: student's talent, the wisdom and dedication of a teacher, and the sensitivity of parents. The famous professor Stolyarsky (teacher and mentor of Oistrakh, Milshtein, Boris Goldstein) said that I was not looking for talented students, but talented parents.
There are two types of overbearing parents. The former regard the child as a means of satisfying their ambitions, and sometimes this can become too much pressure on the child's psyche. The second type of overbearing parent is the one who wants to help their child become what the child wants to become.
For me, as a teacher, it is important to understand what type of parents I am dealing with. If these are parents of the first type, then I try to minimize contact with them. if these are parents of the second type - cheers I got lucky! These are my allies, amazing collaborators, and assistants, especially with very young violinists. They help me better understand the mentality, psychology of the student, motivate and discipline his practicing, help organize logistics and provide control over homework according to my instructions and advice.
I really appreciate and give all my respect and support to the parents of the second type, who put the child in the first place and not just the satisfaction of their thirst for success and glory.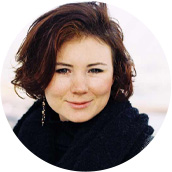 Danielle Belen
Parents will move mountains to ensure that no barriers stand in the way of their child's success. As a violin teacher, I've witnessed more than a few cases where the parent is, in fact, the main barrier. A parent shaming or even joking about their child's mistakes or, worse, comparing them to another student, is simply not acceptable and can do irreparable harm. But how to handle this?
As a young teacher in my mid-20's, I learned that I had to establish boundaries at the first sign of this behavior, even when the misbehaving parent in question was my elder. A direct conversation with a clear ultimatum "I cannot continue working with your family if you behave this way.Your actions, not your child's, are damaging her chance for success." It was bold, but it resulted in an abrupt change of behavior and a new sense of trust in me.
While some parents might need to be overcome, other overbearing parents may instead need to simply have their energy rerouted, to be made to feel like they are part of the team. Depending on the age of the student, a parent can help with important but harmless tasks like printing and organizing a music binder, keeping track of a repertoire list, and assisting with technology (especially during these zoom-filled days online!) 
A wise person once told me that "a parent's main job is simply to drive their young musician to the concert, and take them out for ice cream afterward."  Of course, it's more complicated than that, as parents can be a wonderful tool in the practice room when kids are very young. The ice cream quote, however, reminds us that children need their parents to be on their team, no matter what.  
Ultimately, I think that when we all learn how to respect children as we do adults, we build a support system that enables the young artist to become the best version of themselves.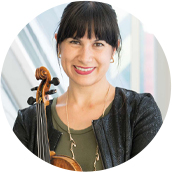 Do you have a question you'd like our network to answer? Simply email: [email protected]