VC GIVEAWAY | Enter to Win 1 of 5 Signed Roman Simovic 'Paganini 24 Caprices' CDs [ENTER]
Enter to win 1 of 5 signed London Symphony Orchestra Concertmaster Roman Simovic debut solo albums: 'Paganini 24 Caprices'
To help celebrate the international release of London Symphony Orchestra Concertmaster Roman Simovic's debut solo album: Paganini 24 Caprices, The Violin Channel is this week giving away 5 fresh-off-the-press personally-autographed CD copies - courtesy of LSO Live.
For his debut solo disc, Roman showcases his virtuosity and innate musicality - navigating the technical and artistic challenges of Paganini's 24 Caprices for solo violin.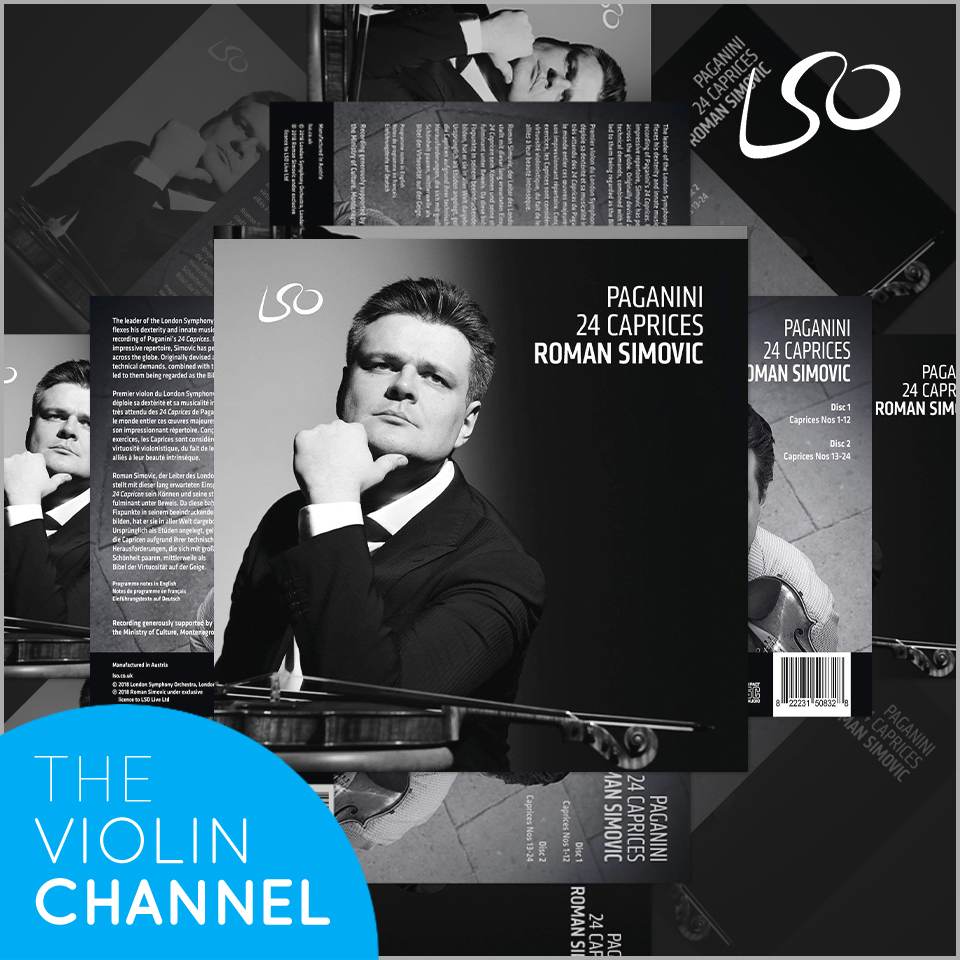 Enter to Win: http://s.heyo.com/75cfce
Entries Close: 13th August, 2018.