Semi-Finalists Announced at Italy's Valsesia International Violin Competition
The 12 Semi-Finalists have been announced at the 2019 Valsesia International Violin Competition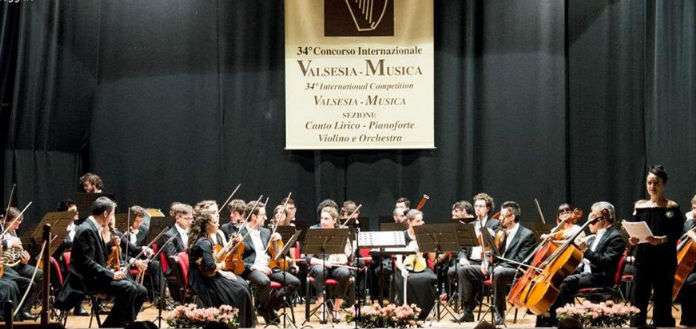 The 12 Semi-Finalists have today been announced at the 2019 Valsesia International Violin Competition – in Varallo, Italy.
The 2019 Semi-Finalists are:
Cristina

Cazac (16, Italy)
Honoka Kikukawa (19, Japan)
Yu Geong Jeong (27, South Korea)
Christian Sebastianutto (25, Italy)
Asako Iimori (23, Japan)
Roksana Kwaśnikowska (24, Poland)
Chien-Tang Wang (33, Taiwan)
Vikram Sedona (18, Italy)
Rok Zaletel Černoš (20, Slovakia)
Reika Sakamoto (21, Japan)
Lir Vaginsky (15, Germany/Israel)
Mio Sasaki (21, Japan)
Open to international violinists aged 37 and younger, the 1st prize winner will receive  €8,000 (USD $9,000). 
The 2019 jury comprises: Hubbert Stuppner, Luis Rafael Salomon, Vincenzo Balzani, and Lindita Hoxha.
Previous 1st prize winners include: Roman Simonovic, Antal Szalai and VC Artists Rennosuke Fukuda, Fedor Rudin and Nikita Boriso-Glebsky.