Utah Symphony Hosts Salute to Youth Concert
2021 marked the 61st year that the orchestra has hosted the event, following 2020's cancellation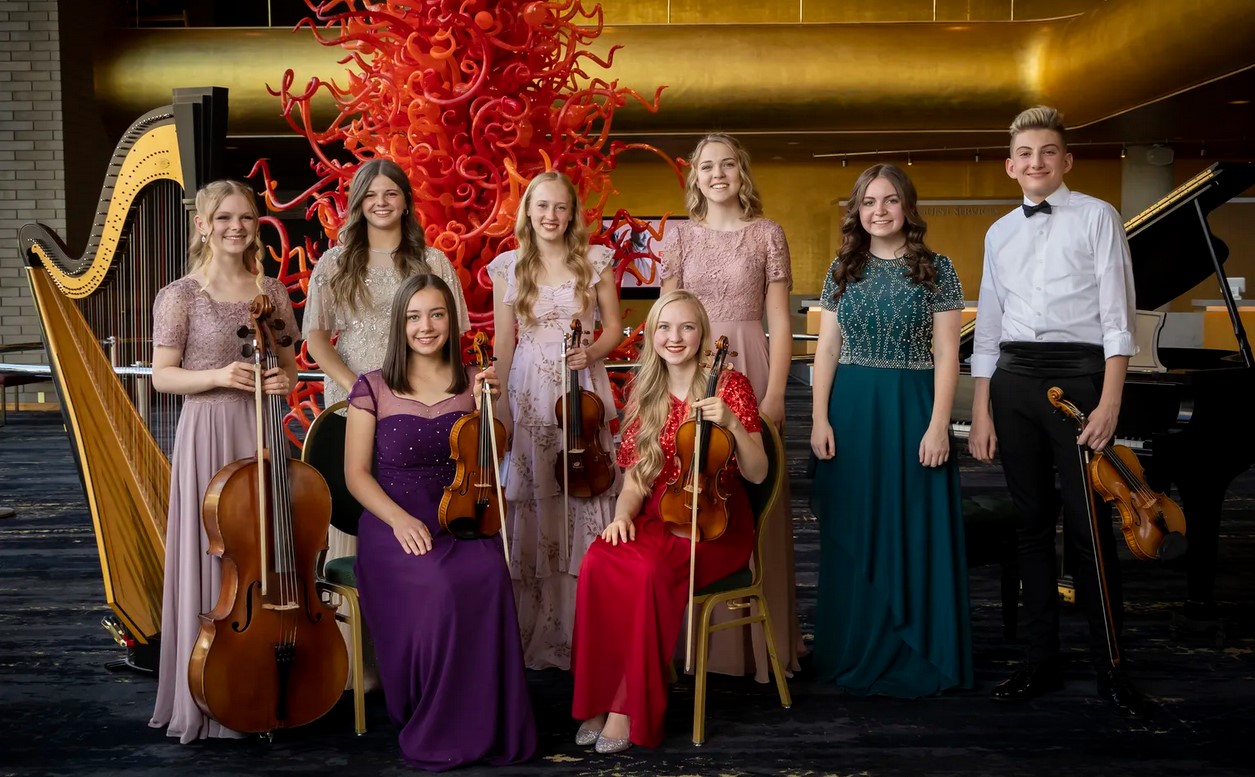 On November 2, 2021, the Utah Symphony hosted its Salute to Youth concert, in which eight teenagers got the opportunity to perform with the orchestra as a soloist.
Over the years, 380 young people have performed with the orchestra at this event. Securing a place to perform is competitive, and in 2019, just nine players were chosen from a pool of 95 applicants. This year's soloists were raring to get back on stage, following the cancellation of the 2020 Salute to Youth — as well as the rest of the Utah Symphony's 2020 season.
Violinist Ellen Hayashi, 18, was performing in Salute to Youth for the third time, having had her first performance with the orchestra at the age of 13. Now a freshman at the University of Michigan, Hayashi flew home from college especially for the 2021 edition, and headed back to Michigan to continue the semester less than 24 hours later.
"For me, it's so important to be a part of something like Salute to Youth," Hayashi said. "It's just one of the stepping stones that we need to take in order to shape the career that we want. You get to be there for your peers, to experience this moment that no one will ever forget. To share that with your friends, that's just the most important thing to me."
"The interruptions caused by the Coronavirus certainly did not interrupt the hours, days and weeks of practice and rehearsal required to reach such a level of expertise," said Doug Wilks, the Executive Editor of the Deseret News. "We are so happy to be back here to celebrate the wonderful accomplishments of these young performers. It was a joy to applaud each of the performers, and the Deseret News is excited to play a small part in helping students launch their musical careers."
To learn more and eventually apply to play in the 2022 Salute to Youth concert, click here.