VC Young Artist Timothy Chooi Awarded Verbier Festival 'Most Outstanding Young Musician' Prize
24-year-old VC Young Artist Timothy Chooi has been announced as the recipient of 2018 'Verbier Festival Academy Prix Yves Paternot' prize
The Verbier Festival, in Switzerland, has today announced 24-year-old VC Young Artist Timothy Chooi as the recipient of the 2018 'Verbier Festival Academy Prix Yves Paternot' prize - presented to the 'Most Accomplished Young Musician' at this year's festival.
Timothy will receive 25,000 CHF (USD $25,000) to be used towards his career development - plus an invitation to perform a solo programme at next year's festival.
A graduate of the Curtis Institute of Music, and a current post-graduate student of Catherine Cho at The Juilliard School, Timothy is a former major prize winner at the Menuhin and Michael Hill International Violin Competitions – and recently made his Carnegie Hall solo debut as the recipient of the American Fine Arts Festival Vadim Repin Masterclass Scholarship.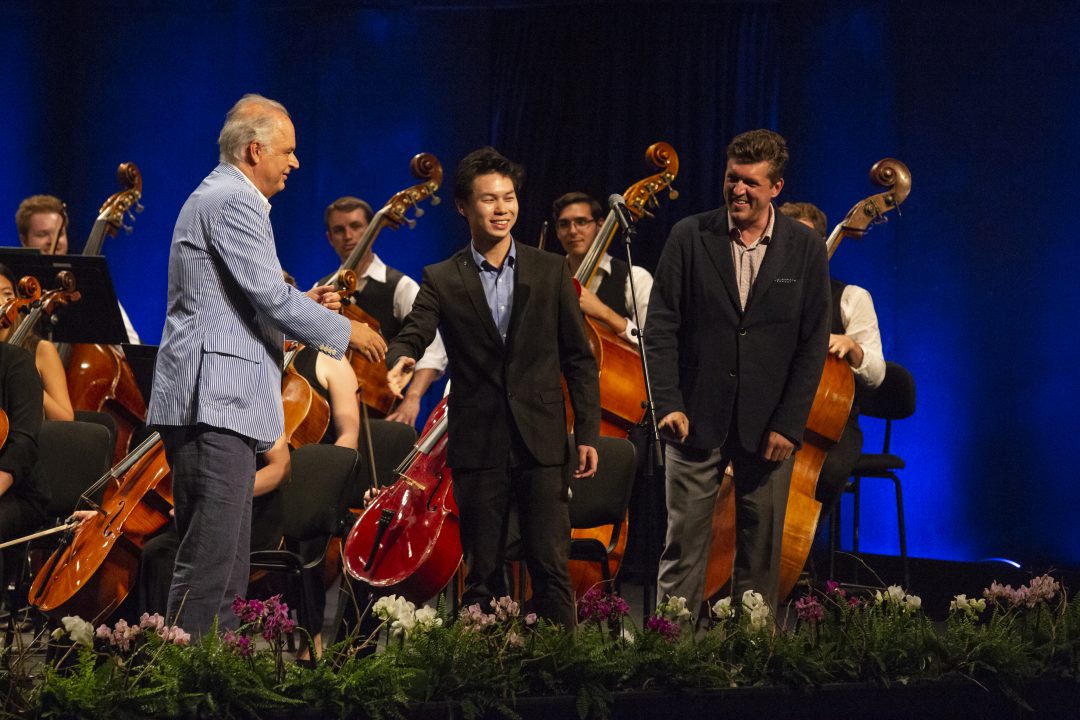 VC YOUNG ARTIST TIMOTHY CHOOI - WITH VERBIER FESTIVAL FOUNDER, MARTIN ENGSTROEM & ACADEMY DIRECTOR, STEPHEN MCHOLM
"I am greatly humbled by this honour and look forward to being part of the Verbier Festival family ..." Timothy has told The Violin Channel.
"Receiving the Prix Paternot award from the Verbier Festival is one of the greatest recognitions that a young musician can receive ...  I am grateful for this acknowledgement, and I am excited to develop new projects with this support from the festival," he has said.
"Timothy is an exceptionally talented young musician and communicator ..." Verbier Academy Director Stephen McHolm has told The Violin Channel
"He joins the ranks of outstanding young talents who have become ambassadors for both the Verbier Festival and its Academy," he has said.