Prizes Awarded at 2016 Black and Latino Sphinx String Competition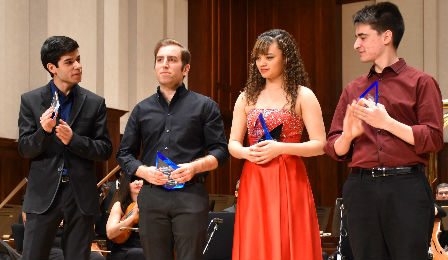 American cellist, Thomas Mesa has today been awarded the US $50,000 Senior 1st Prize at the 2016 10th Annual Sphinx Competition, in Detroit USA.
The annual competition, open to American Black and Latino Junior High, High School and College students, is aimed at the encouragement, development and recognition of classical music talent in the Black and Latin communities.
2nd Prize and the 2016 Audience Price was awarded to violinist, Annelle Gregory.
3rd and 4th prizes were awarded to cellist, Guilherme Nardello Monegatto and violinist, Ruben Rengel.
In the 2016 Junior Division, 1st prize was awarded to violinist, Maria Sanderson.
2nd and 3rd prizes were awarded to cellist, Ifetayo Ali Landing and bassist, Nicholas Arredondo.