Menuhin School and Orchid Classics Announce New Recording Collaboration
The London-based record label, Orchid Classics, is set to launch an opportunity that introduces young and talented musicians to the world of recording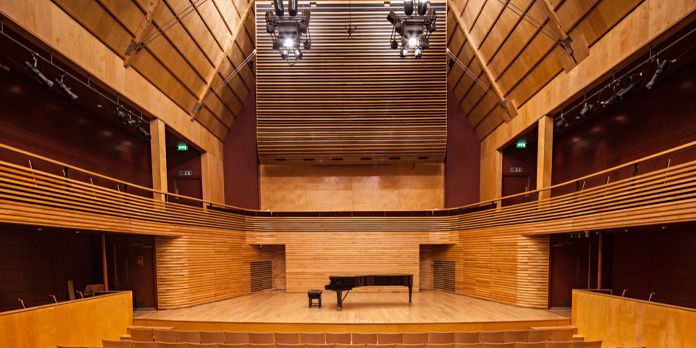 This collaborative effort will launch in 2022 and will run initially for three years. Orchid Classics will release an album full of professional recordings made by the young students of the Menuhin School, in Surrey, England.
The founder of the Menuhin School, Yehudi Menuhin, is the inspiration for this new partnership. The late violinist began his recording career at the young age of 13 and continued on for nearly 70 years. Mr. Menuhin was committed to bridging cultural, international, and religious gaps through music.
The recording opportunities will be available to all of its students, who are between the ages of 11 and 19, and originating from 20 different countries.
The school's Menuhin Hall will be the site of the recordings, holding a rich history of one of Britain's greatest recording venues. It is here that the talented young students will get their first experience of recording music.
"This is a wonderful educational opportunity for the remarkably talented pupils of YMS," said Ashley Wass, Director of Music at the Yehudi Menuhin School. "Our collaboration with Orchid represents an exciting development as the School enters a new phase in its illustrious story. Our first album will showcase the diversity and internationalism of our community, and I can't think of a more appropriate record label with which to join forces."