The Castalian Quartet Announces New Cellist
Welsh cellist Steffan Morris has joined the string quartet, succeeding Christopher Graves in the position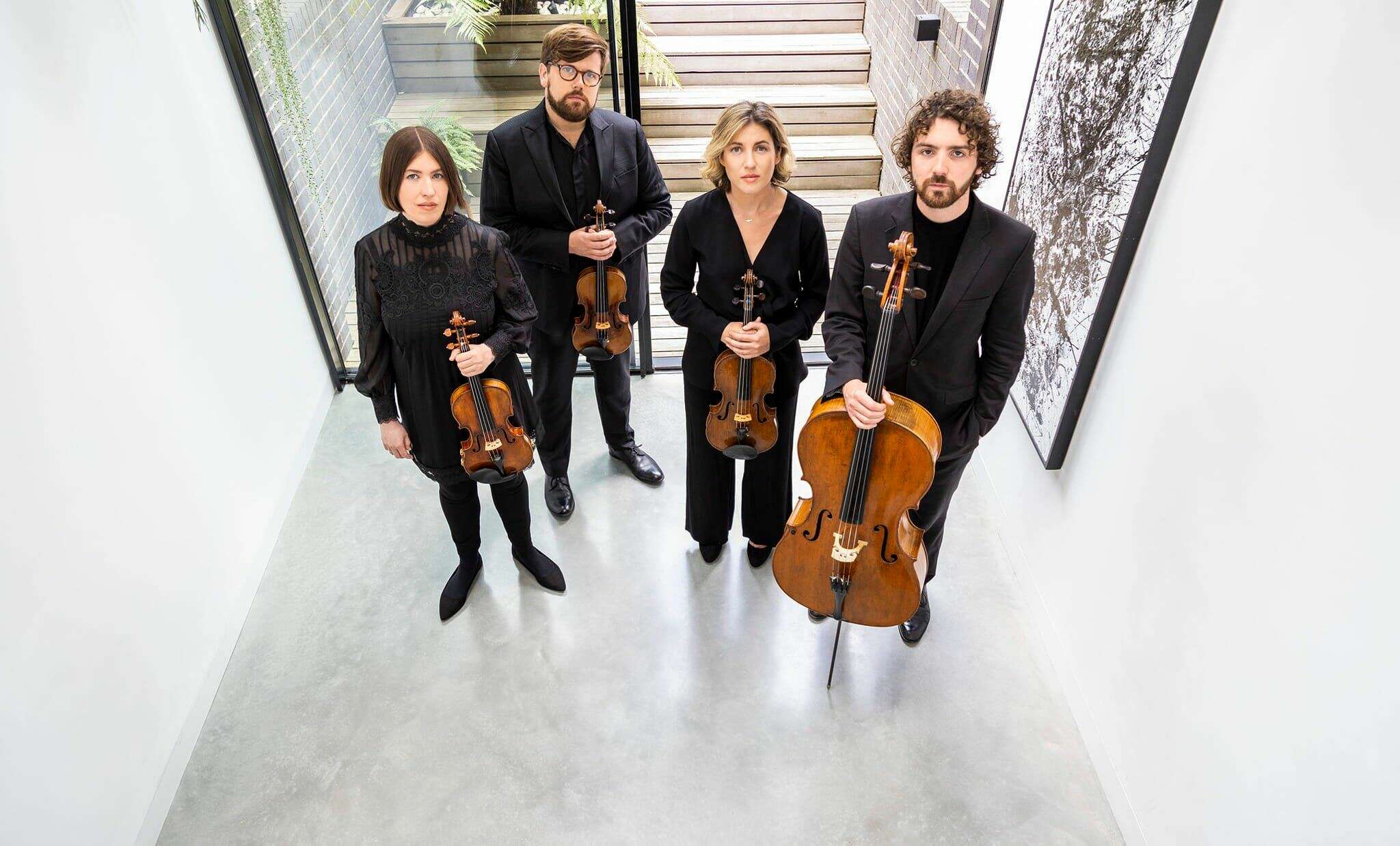 Christopher Graves has performed with the quartet for almost 10 years and will be leaving the touring life to pursue bow-making and performing closer to home.
Cellist Steffan Morris will join other quartet members violinists Sini Simonen and Daniel Roberts and violist Ruth Gibson. 
"From our first notes with Steffan, we felt extraordinarily fortunate to be making music together," they wrote. "He has enjoyed a richly varied career as a soloist, chamber musician and orchestral principal and we could not be more thrilled to be embarking on this new chapter with him."
A graduate of the Yehudi Menuhin School and the University of Music and Performing Arts Vienna, Morris studied with Thomas Carroll and Heinrich Schiff. Over the last four years, Morris has served as principal cello of the Royal Northern Sinfonia and as guest principal cello with the Amsterdam Sinfonietta, BBC Symphony Orchestra, London Philharmonic, Royal Liverpool Philharmonic, and Royal Philharmonic Orchestras. 
A collaborator of Alasdair Beatson, Alexander Lonquich, Timothy Ridout, Maria Wloszczowka, John Meyerscough, and Antje Weithaas, Morris's awards include first prize at the Banff and Bordeaux String Quartet Competitions. As an educator, he has taught at the Yehudi Menuhin School, Royal Welsh College of Music and Drama, and the Royal College of Music. He currently plays on a 1770 Johannes Teodorus Cuypers cello, generously on loan from Private Sponsors.
"I couldn't be happier to be joining the Castalian String Quartet. I've watched and admired the quartet for many years from the sidelines and I'm delighted to be embarking on this new journey with them," Morris said. "And what shoes to fill! Chris has been a friend and colleague for many years and his contribution to the quartet life has clearly been astounding…I look forward to learning, playing and exploring over the years to come!"
"It really has been a huge privilege to be part of that team and the relationships made there have become just as valuable as the music that's at the core of it," Graves added. "I'm very happy that the others have found Steffan, he and I go back years and I've always thought he was a fantastic cellist and more importantly the real deal as a musician, so I know that their future is bright."
Formed in 2011, the quartet studied with Oliver Wille at Hannover's Hochschule für Musik and in 2016, was selected by the Young Classical Artists Trust (YCAT). The group is also a Royal Philharmonic Society prizewinner and resident ensemble at Oxford University.
Their other accolades include first prize at the 2015 Lyon International Chamber Music Competition, the Borletti-Buitoni Trust Fellowship, and the inaugural Merito String Quartet Award and Valentin Erben Prizes in 2018.
Upcoming projects include two U.S. tours and multiple visits to Oxford University as part of their residency. Additionally, as artist-in-residence at Wigmore Hall, they will collaborate with composer Charlotte Bray, and artist Caroline Burraway, and perform a new commission from Mark-Anthony Turnage.