The Andrew W. Mellon Foundation Donates $3 Million to Silkroad Ensemble
The generous donation will be used to expand arts and education programs and further develop social impact initiatives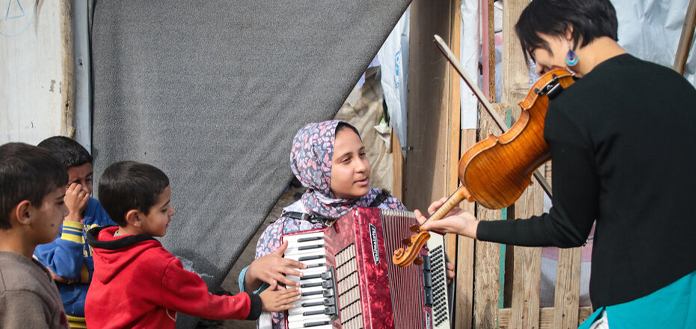 The $3 million dollar donation is the largest gift ever to be received in Silkroad's history.
The non-profit organization founded by cellist Yo-Yo Ma in 1998, is home to the Grammy Award-winning Silkroad Ensemble. It aims to act as a platform for the exchange of ideas, tradition, and innovation across different cultures.
The grant's fund will be allocated over four years in order to support current artists in Silkroad's programs, expand the organization's two primary education programs, and create an internship program to cultivate experiences for the next generation of arts leaders.
"I am so excited for the opportunity to partner with The Andrew W. Mellon Foundation and for their trust in our vision," said Rhiannon Giddens, current Artistic Director of Silkroad. "This grant is hugely meaningful at a time during which we are focused on re-envisioning Silkroad's artistic and education programs and growing our social impact work. Thanks to the Foundation, we will be able to realize our ambitious goals and sustain our commitment to social justice and equity through music and arts education."
"The Mellon Foundation's extraordinary generosity will allow Rhiannon and Silkroad to continue building the creativity, access, and collaboration that we all need to thrive," said founder Yo-Yo Ma. "I can't wait to join them on the journey."