2 Suspects Refused Bail Over New York Violinist Mary Whitaker's Murder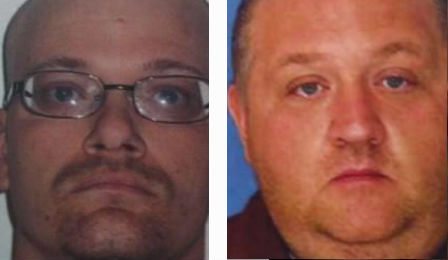 Two homeless men, accused of murdering New York violinist Mary Whitaker, have today been held without bail - after prosecutors detailed how the 61 year old musician was allegedly shot twice and stabbed, after opening her home door to allow the men to use a phone.
"They obviously preyed upon her willingness to assist them," Attorney Timothy Lynch has argued in court.
Jonathan Conklin, 43, and Charles Sanford, 30 were arrested and charged on August 22nd, two days after the murder - after allegedly attempting to use the victim's credit card to purchase a flat-screen television from a Wal-Mart store, in Pennsylvania.
Both men have confessed to the murder of Ms Whitaker - however have chose to enter not-guilty pleas to the federal charges of carjacking, using a gun during a violent crime and bringing a stolen vehicle across state lines.
Ms Whitaker's body was found on August 20th by friends, in the garage of her upstate New York summer home.
She had served as a member of the Chautauqua Symphony Orchestra and the Westchester Philharmonic for more than 25 seasons.
A preliminary court hearing has been scheduled for September 9th.
PREVIOUS: