VC DESERT ISLAND DOWNLOADS | VC Artist Stefan Jackiw - '4 Recordings I Can't Live Without'
The Violin Channel recently caught up with American violinist, VC Artist Stefan Jackiw - for a fun game of VC Desert Island Downloads
The Violin Channel recently caught up with American violinist VC Artist Stefan Jackiw - for a fun game of VC Desert Island Downloads. 
We sat him down to pick his brain on which 4 CD recordings he would take with him to a deserted island - and how the tracks have helped shape him as a musician.
1. Bach Sonatas and Partitas, performed by Gidon Kremer (1990 recording)
"These works are of course the pinnacle of the violin repertoire, and as a result, they can sometimes be handled as fragile museum pieces. Not so with Gidon Kremer. I grew up listening to this recording, and for me, Kremer brings out the humanity, playfulness, and even ruggedness of these works. I recently heard his Chaconne from this series for the first time in a few years, and once I again was I stunned by the urgency and fire of his interpretation."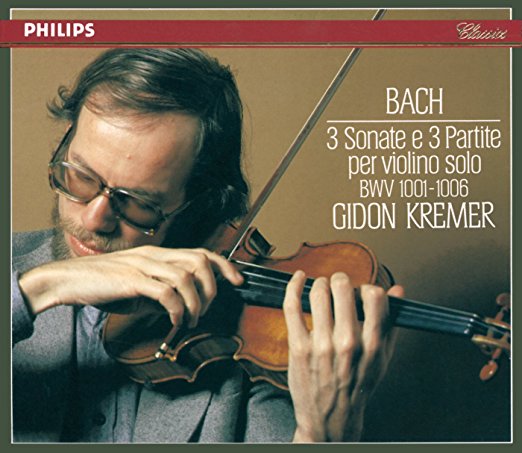 2. Brahms Two Rhapsodies and Intermezzi, performed by Radu Lupu
"Brahms is my favorite composer. What I find most deeply moving about his music is the sense of nostalgia and longing that often yields to heartbreaking acceptance. For me, no performance captures this better than Radu Lupu's recording of the A major Intermezzo, Op. 118, No. 2 (you can also find it on YouTube, audio only: https://www.youtube.com/watch?v=1h4Re5WBEAc). In a piece for The New Yorker, my friend, the writer Leo Carey, beautifully described what it's like to listen to Lupu play. I highly recommend reading this touching piece: https://www.newyorker.com/culture/culture-desk/listening-to-lupu"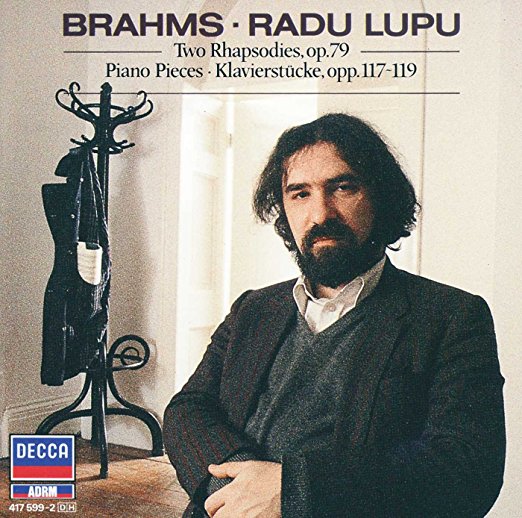 3. Transitions (music for cello and electronics), performed by Michael Nicolas
"In my life as a musician, few people have had as profound an impact on how I think about music as cellist Michael Nicolas, with whom I have collaborated numerous times over the last decade, including in several tours together as members of Ensemble Ditto. Michael has one of the sharpest minds of any musician I know, but every performance he gives, from Bach to John Zorn, is fueled by a kind of childlike wonder at the magic, beauty, and ingenuity of the music at hand. In his recent CD, titled Transitions, Michael performs music for solo cello paired with electronics in various forms. This was a genre that was relatively unfamiliar to me, but his searing and breathtakingly vital performances of these new works (many of them commissioned by him) had me transfixed. My favorite track is "Speak of the Spring" by American composer David Fulmer, a hair-raising layering of up to twelve cello tracks sounding simultaneously in an orgy for the ears."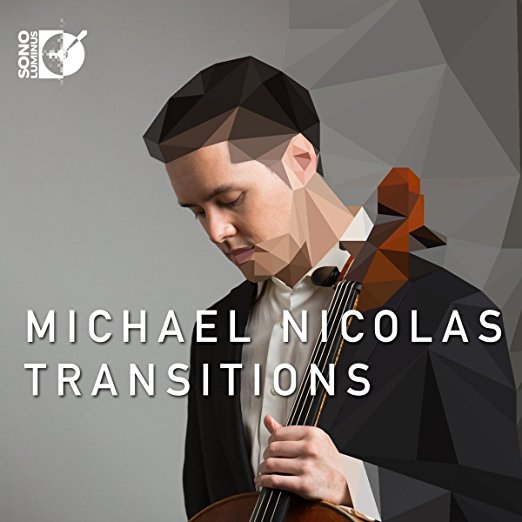 4. Schumann Frauenliebe und Leben, performed by Anne Sofie von Otter and Bangt Forsberg
"It was through this recording that I first fell in love with lieder. This song cycle (A Woman's Life and Love) takes us on one woman's journey of laying eyes on a man, falling in love, her joy at learning that he loves her too, their wedding, the birth of their child, and, ultimately, the man's death. Few pieces take me on such a wild ride of emotions, from the highest ecstasy of falling in love to the lowest depths of loss. Anne Sofie von Otter is the ideal protagonist for this journey. For me, her voice encompasses the entire human experience, going far beyond mere beauty in search of a much deeper, tragic truth about life."