Spotify Shares Transparency Report on Music Revenue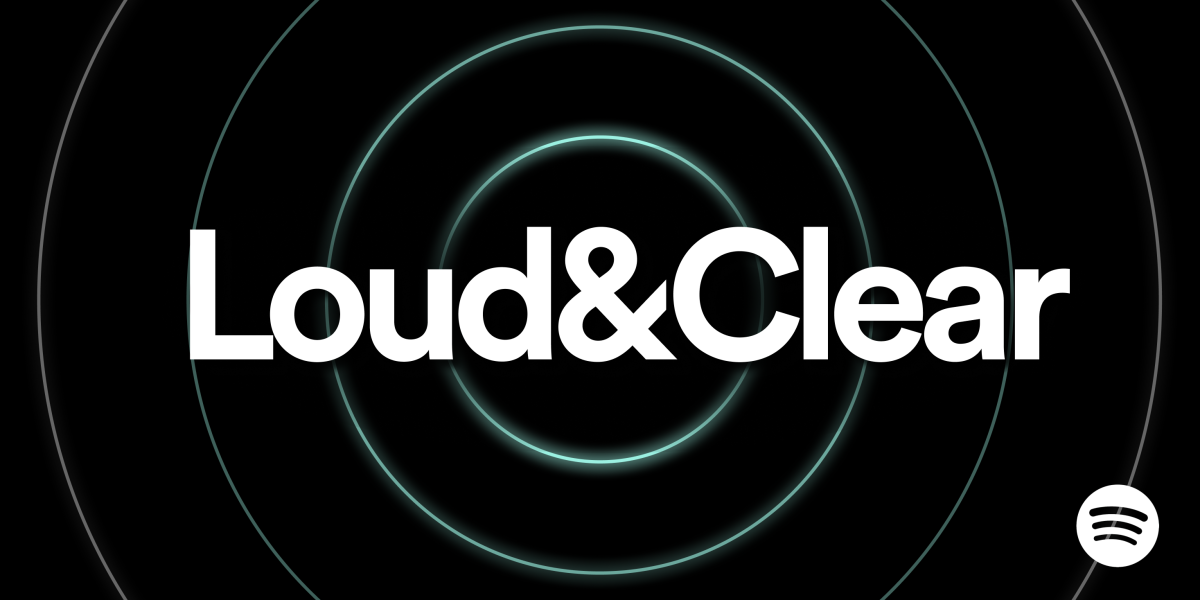 Launched in 2008, Spotify is a digital streaming service that provides access to over 82 million tracks including millions of podcasts. Today, it has over 400 million users globally.
As BBC News reports, Spotify has around eight million artists who have uploaded tracks to its service, with 60,000 new songs added every day. 
While it maintains its popularity amongst users, the streaming giant has faced criticism from the music industry over its division of payments to artists. In February 2021, Insider discovered that Spotify pays artists as little as $0.0033 to $0.0054 per stream, meaning that on average, around 250 streams would be needed for an artist to earn one dollar. 
In response to criticisms, Spotify created its Loud and Clear website last year to increase transparency around its payments, stating that "artists deserve clarity about the economics of music streaming."
Some of the key takeaways of this report are as follows:
Spotify paid music rights holders more money than ever in 2021: $7+ billion, up from $5+ billion in 2020
Over 1,000 artists generated $1 million on Spotify alone, 450 artists generated more than $2 million, and 130 artists generated over $5 million
More than 50,000 artists generated $10,000 from Spotify
Spotify payments represent around a third of the $12.5 billion streaming revenue of the three major music last year
In 2021, 28% of artists who reached $10,000 in earnings on Spotify released music without a label
As recently reported in Forbes magazine, however, instead of paying artists directly, Spotify pays rights holders — record labels or distributors — who put their artists' music on streaming platforms.
Though royalties have increased significantly since 2017, the actual amount received by artists is much less once it is divided between the record label, publishers, and distributors. One report claimed that artists could receive only $2,000 of $10,000 made from their own music.
According to the Los Angeles Times, activists and independent artists have protested against Spotify for the limited money artists get for their music, which could be changed through law or company policy.
The protest also focused on Spotify's resistance and rejection of a 2018 ruling from the Copyright Royalty Board (CRB) that would raise songwriters' royalties by 44%. Such royalty rates are set by the CRB every five years and before 2018, streaming platforms paid just 10.5% of their music streaming revenues to artists.
Despite this, Spotify stated that its royalty payments increased by $2 billion last year — which was up from $5 billion in 2020.
"I have been at Spotify for six years and in this time, questions about royalties have been in consistent and high demand, and in many ways, we feel we've been too quiet on the topic," Spotify's local head of music, Alicia Sbugnera told The Music Network. 
"By transparently providing this data, we hope to increase trust with the creator community," Sbugnera continued. "There are important questions that need to be answered and the site will increase transparency by sharing new data and information on the global streaming economy, but also quite significantly, provide a valuable foundation for a constructive conversation at both a local and global level," she said.
"We know we have much more work to do, but we're confident in what we've built and the innovations we continue to deliver for artists and their fans," added Spotify's CEO, Daniel Ek. "We'll continue to empower the most talented artists in the world to turn their passion into a profession, grow the money paid to rights holders, diversify and expand the number of professional artists succeeding, and propel the music industry forward."