Sphinx Organization and Chineke! Orchestra Founders Honoured in London
The Trinity Laban Conservatoire has awarded Honorary Fellowships to Sphinx Organization founder Aaron Dworkin and Chineke! Orchestra founder Chi-chi Nwanoku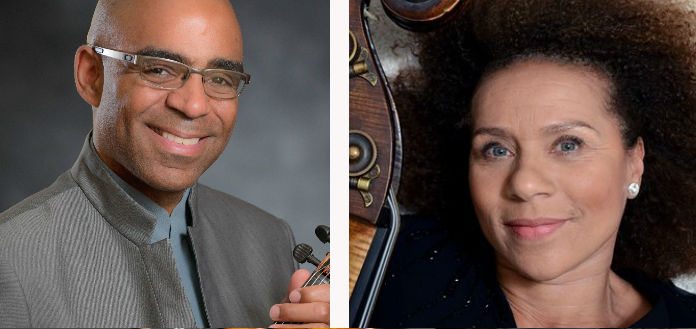 LONDON - The Trinity Laban Conservatoire, in London has today announced the presentation of Honorary Fellowships to Sphinx Organization founder Aaron Dworkin and Chineke! Orchestra founder Chi-chi Nwanoku MBE - for their 'major contribution to the arts in the UK and internationally'.
Aaron Dworkins currently serves as Dean of the University of Michigan's School of Music - and was the founder of The Sphinx Organization - a US non-for-profit aimed at the encouragement, development and recognition of classical music talent in the Black and Latin communities.
Chi-chi Nwanoku is the founder and Artistic Director of the Chineke! Orchestra - Europe's first professional orchestra of Black & minority ethnic musicians.
"We wish to recognise and celebrate the internationally significant contribution that Aaron Dworkin has made in advancing opportunity and transforming lives through the power of diversity in the arts," Dr Claire Mera-Nelson, Director of School has told The Violin Channel.
"We also wish to honour Chi-chi Nwanwoku's pioneering contribution to music … in particular the contribution she has made to addressing inequalities within classical music," she has said.