South West Airlines Trashes Double Bass and Case [SHOCK]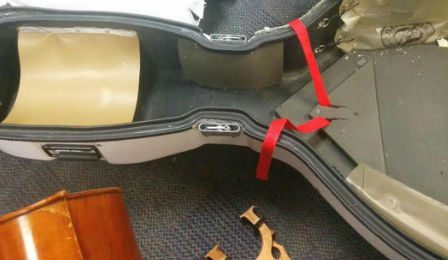 Colorado Symphony Orchestra double bassist Karl Fenner has today posted alarming photos on social media of his badly damaged instrument and case – following a South West Airlines flight, in the United States from Atlanta to Denver.
At some point during the journey, he has explained, a section of the heavy-duty fiberglass bass case was ripped away – leaving the bass destroyed in broken pieces.
'Thanks Southwest Airlines and or TSA Atlanta ... I've trusted you with my baby for 9 years and then this,' he has exclaimed.
Karl was returning from a successful audition with the Atlanta Symphony Orchestra at the time.
South West Airlines have not made any comment at this stage, but have indicated they are investigating the incident.