"Sorry" Opera Fan Apologises Over Met Opera Terrorism Scare
A Dallas opera lover, who accidentally sparked a major terrorism alert at The Metropolitan Opera, has issued a heartfelt written apology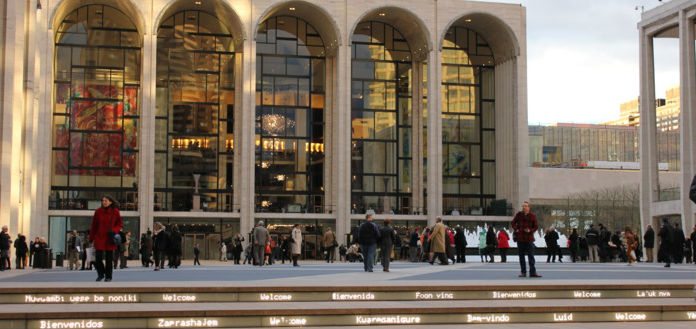 A Dallas opera lover, who accidentally sparked a major terrorism alert at The Metropolitan Opera in New York City last Saturday, has issued a heartfelt written apology.
In a letter sent to the Met's General Manager Peter Gleb and published in The New York Times, an embarrassed Roger Kaiser has said:
"I never imagined I would ever need to sit down and write an apology to several thousand opera goers, to all the people behind the scenes and in the productions, to the staff of such a beloved arts organization, and to New York's emergency responders. Yet I find myself needing to extend a heartfelt apology to all concerned for inadvertently creating a disturbance at the Metropolitan Opera last weekend ..."
Kaiser, 52, has gone on to write about his love of opera and his devotion to a late friend - and a plan conceived in 2012 to leave his then-dying friend's ashes at opera house performances around the country.
"That is what this was. A sweet gesture to a dying friend that went completely and utterly wrong in ways that I could never have imagined ... If I had ever thought anything like this could happen, I would never have done it ... " the man has written.
"I can see now that to others, from the outside, it probably sounds downright foolish. And to all those impacted, I am profoundly sorry ..." he has urged.
As reported on The Violin Channel, during the second interval of last Saturday's matinee performance of Rossini's 'Guillaume Tell', the man approached the musician's pit before sprinkling an unidentified power substance over the edge.
Following alerts from concerned musicians, The Lincoln Center building was immediately evacuated and police and counter terrorism units were called to investigate.
The scare caused the cancellation of the remainder of the afternoon performance as well as the Saturday evening production of Rossini's 'L'Italiana in Algeri'.