Sir Andrew Davis to Step Down as Melbourne Symphony Chief Conductor
Sir Andrew Davis will step down as Music Director and Chief Conductor of the Melbourne Symphony Orchestra - at the end of his current contract, in 2019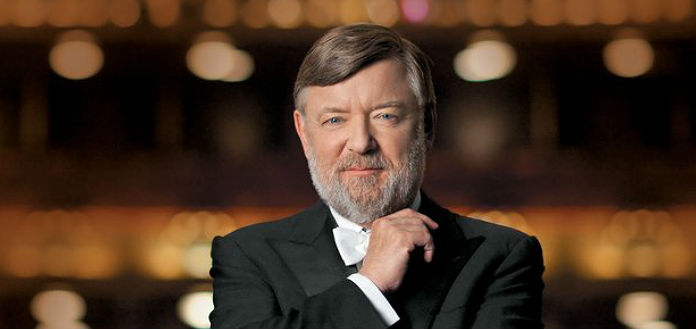 It has been announced today that Sir Andrew Davis will step down as Principal Conductor of the Melbourne Symphony Orchestra, in Australia - at the end of his current contract, in 2019.
The 74-year-old British conductor has served the leadership position since 2013.
"The five years during which I have been Chief Conductor have been some of the happiest of my life ... It is a delight and an honour to work with this extraordinary group of brilliant and dedicated musicians ..." Sir Andrew has said.
"My decision to step down is not one I took lightly … but I am so happy in the knowledge that my relationship with the orchestra will continue," he has said.
He currently serves as Music Director and Chief Conductor of the Lyric Opera of Chicago, Conductor Laureate of the BBC Symphony Orchestra and the Toronto Symphony - and as Conductor Emeritus of the Royal Liverpool Philharmonic.
He will continue his relationship with the Melbourne Symphony after 2019 as Conductor Laureate.