BREAKING | Christel Lee from United States Awarded 1st Prize at Sibelius Comp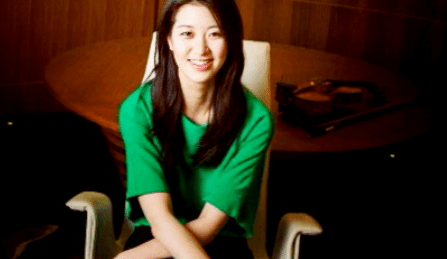 25 year old Christel Lee, from the United States has just minutes ago been awarded 1st prize at the 2015 Jean Sibelius International Violin Competition, in Helsinki, Finland.
A graduate of the Juilliard School, where she studied with Naoko Tanaka and Kyung Wha Chung, Christel is a former prize winner at the Stulberg, Premio Vittorio Gui and ARD International Violin Competitions.
CHRISTEL LEE | BARTOK VIOLIN CONCERTO NO. 2 | 1ST MVT | 2015 SIBELIUS INTERNATIONAL VIOLIN COMPETITION | 1ST PRIZE
She will receive €25,000 (US $28,000) and a number of important international engagements – including a performance of the Sibelius Concerto with the Finnish Radio Symphony Orchestra at the 'Sibelius 150 Birthday Jubilee Gala Concert' in Hameenlinna, Finland.
2nd prize was awarded to 20 year old VC 'Young Artist' Emmanuel Tjeknavorian from Austria.
3rd prize was awarded to 26 year old Friederike Starkloff from Germany.
The special prize €3000 for the best performance of the Sibelius Violin Concerto was awarded to Emmanuel Tjeknavorian.
The special prize of €2000 for the best performance of the commissioned work in the 2nd round was awarded to Friederike Starkloff.
Full video performances of all rounds, available: http://bit.ly/1QYr7Xc