Shanghai Symphony Announces New $100,000 Violin Competition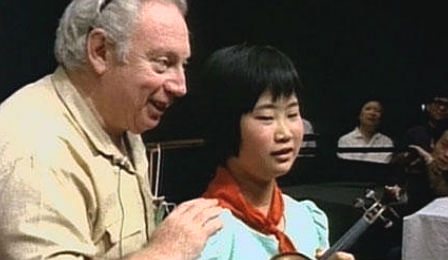 The Shanghai Symphony Orchestra has announced the launch of the inaugural Shanghai Isaac Stern International Violin Competition, to be held in Shanghai, China from August 14th to September 2nd, 2016 – with the first prize winner to receive an unprecedented US$100,000.
Scheduled to be hosted biennially, the competition will be co-chaired by Central Conservatory of Beijing and Shanghai, Professor Vera Tsu Weilling and David Stern – son of the late Isaac Stern.
Open to violinists aged between 18 and 32, the jury is set to comprise: Maxim Vengerov, Zakhar Bron, Boris Kuschnir, Zhenshan Wang and Lina Yu.
US$50,000 will be awarded to the second prize recipient - and US$25,000 to the third.
The competition has been named in honour of violinist Isaac Stern - who first forged links with China in 1979.
For further details, visit: www.shcompetition.com
Applications to be received by January 31st, 2016.