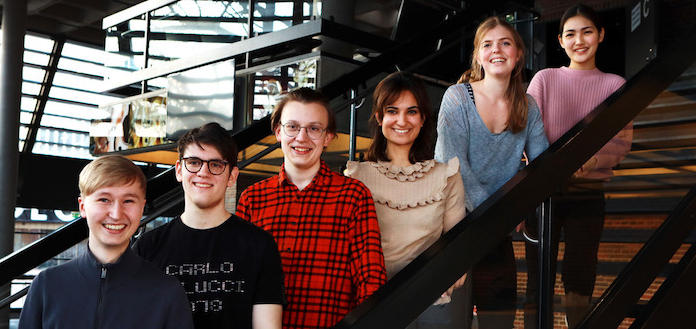 The 2022 semi-finalists are:
Hans Christian Aavik

Ava Bahari

Lorenz Karls

Sarah Jégou-Sageman

Eun Che Kim

Bohdan Luts
The Semi-Final and Final Rounds of this year's violin competition will be streamed LIVE here on The Violin Channel from April 6-10.
Each semi-finalist will perform a Mozart Violin Concerto plus a short encore work. Three candidates will progress to this year's Final stages.
The first prize winner will receive €12,000, an Ulf Eriksson and Duncan Duncan Emck violin bow, a CD recording with the Odense Symphony on the Orchid Classics label, plus a number of solo engagements with top Nordic orchestras.
In addition to the violin, flute and clarinet competitions, the 2022 event will also include Expansiva!, a new in-person program designed to offer participants an off-stage platform to create connections with other musicians and music industry experts — including The Violin Channel's Founder & CEO, Geoffrey John Davies.
The 2022 violin jury comprises Noah Bendix-Balgley (Head Juror), Eugene Tichindeleanu, Albena Danialova, Tasmin Little, Judith Van Eeckhout, Mark Williams, and Baiba Skride.
Previous Carl Nielsen International Violin Competition major prize winners include Kathleen Winkler, Joji Hattori, Nikolaj Znaider, Jennifer Koh, Pekka Kuusisto, Adele Anthony, Hrachya Avanesyan — and VC Artists Josef Spacek, Ji Won Song, Luke Hsu, and Johan Dalene.
For more information, please visit: https://bit.ly/3z6BW3M