New York's Salon de Virtuosi Announce 2019 Career Grant Recipients
The Salon de Virtuosi has announced the recipients of the 2019 'Charlotte White' Career Grants - including 3 VC Young Artists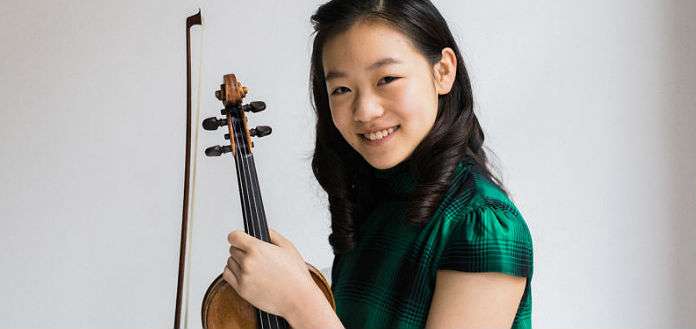 The Salon de Virtuosi, in New York City, has this week announced the recipients of the 2019 'Charlotte White' Career Grants - including 3 VC Young Artists.
The 2019 Career Grant recipients are:
Violinist VC Rising Star Yesong Sophie Lee
Cellist VC Young Artist Zlatomir Fung
Violinist VC Young Artist Minami Yoshida
Pianist Yi-Nuo Wang
Harpist Madeline Olson
Pianist Anna Han
Presented annually since 1995 to support outstanding young international musicians, each recipient will receive US $5000.
Previous grant recipients include violinists Philippe Quint and Karen Gomyo, pianists Joyce Yang, Drew Petersen and Conrad Tao - and VC Artists Josef Spacek, Paul Huang and the Aizuri Quartet.
PICTURED: 2019 SALON DE VIRTUOSI CAREER GRANT RECIPIENT, 15-YEAR-OLD VC RISING STAR YESONG SOPHIE LEE