Kansas's Salina Symphony Names New Music Director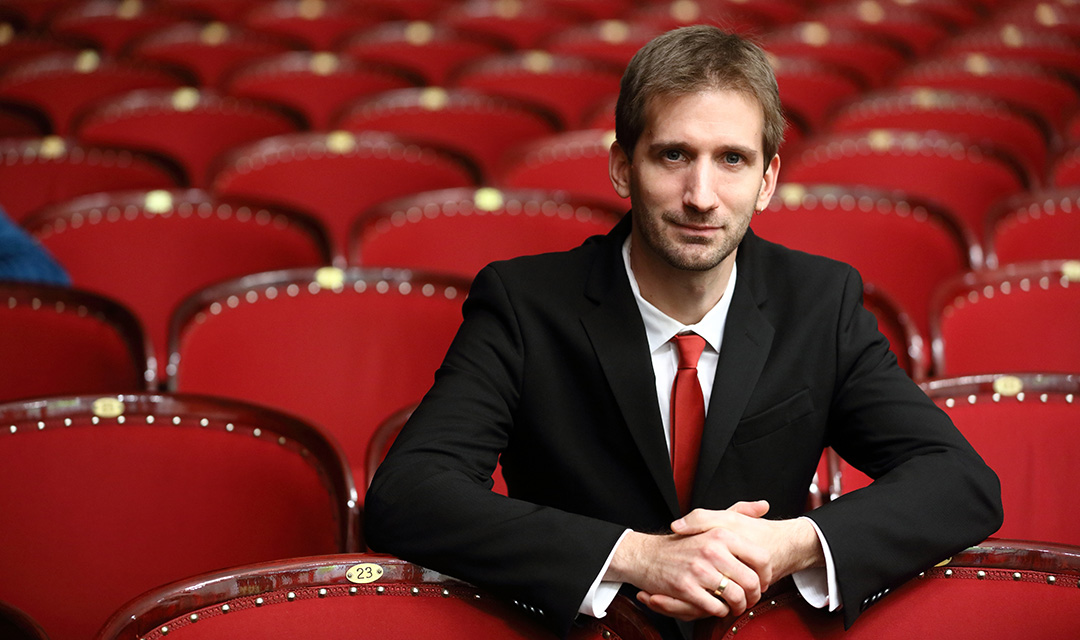 (Photo credit: Bruno Fidrych)
In the orchestra's 67-year history, Yaniv Segal will be just the third music director in the organization's existence. He was chosen from more than 100 applicants, following five concerts each led by a different candidate.
Segal will be involved in the planning of the 2022/2023 season and is looking forward to leading the ensemble. "I was immediately impressed by both the ability as well as the potential of the Salina Symphony," he said. "I enjoyed working with the orchestra and appreciated their desire to achieve excellence. Additionally, I felt that the broad base of community support and strong administrative team set up an ideal environment for producing transformational artistic experiences. I cannot wait to get back to town and get to work on sharing our love of classical music!"
"Yaniv is a gifted conductor with a great deal of experience both on and off the podium," said Executive Director Adrienne Allen. "The way he embraced the community during the search process was really impressive."
Yaniv Segal is conductor laureate and artistic advisor of the Chelsea Symphony, a former assistant conductor of the Naples Philharmonic and Detroit Symphony Orchestra, and has assisted at the New York Philharmonic.
He has appeared with many orchestras the Minnesota Orchestra, Kansai Philharmonic, Sinfonietta Cracovia, and Beethoven Academy Orchestra.
In 2020, Segal collaborated with Sergei Prokofiev's grandson, composer/DJ Gabriel, and released a new album Beethoven REimagined with the BBC National Orchestra of Wales. Released on NAXOS, the album presented contemporary music inspired by Beethoven arranged and written by Segal and Gabriel.
As a composer, two years prior, Yaniv wrote The Harmony Games. Commissioned by the Naples Philharmonic, the piece introduced school-age children to the orchestra while connecting music and math. In the 2021-22 season, Yaniv's works and arrangements were performed by the Reno Philharmonic, Ashland Symphony Orchestra, Grand Rapid Youth Symphony and Classical Orchestra, and the Norwalk Symphony.
A graduate of Vassar College and the University of Michigan, he has also studied with Lorin Maazel and Kurt Masur, and continues to receive mentorship from international conductors Leonard Slatkin and Andrey Boreyko.