Pittsburgh Symphony Orchestra Hosts Doggy Chorus Auditions [VIDEO]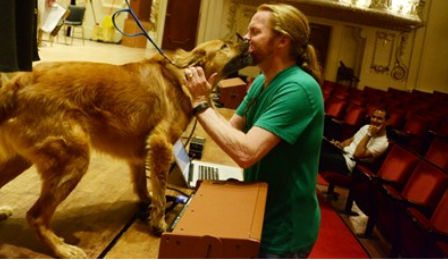 The Pittsburgh Symphony Orchestra's resident conductor Fawzi Haimor has this week hosted auditions ...  for 10 dogs - for an upcoming rare performance of Leopold Mozart's 'Hunting Horn' Symphony.
The usual work, written by the father of Wolfgang Amadeus, is scored for string orchestra, four hunting horns, off-stage rifle fire and a chorus of barking mutts.
The 10 dogs chosen displayed a number of considering factors, Maestro Haimor has explained, "... including the ability to bark and stop on command, project loudly, not be distracted and stay still."