3rd Piatigorsky International Cello Festival Set to Take Place in Los Angeles in 2020
The University of Southern California in conjunction with the Los Angeles Philharmonic has announced the launched of the 3rd Piatigorsky International Cello Festival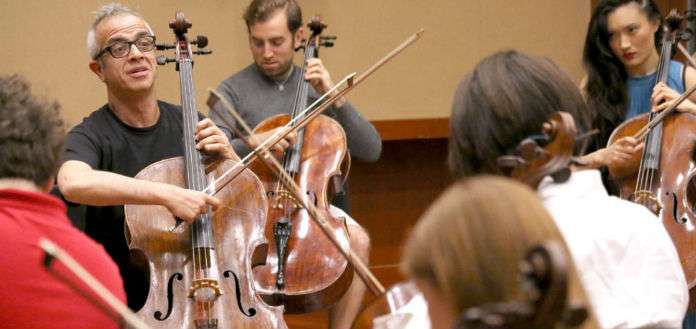 The University of Southern California in conjunction with the Los Angeles Philharmonic has this week announced the launched of the 3rd Piatigorsky International Cello Festival - set to be held in Los Angeles from the 13th to the 22nd of March, 2020.
Founded and directed by acclaimed American cellist Ralph Kirshbaum, the ten day all-cello festival will feature 42 events - including student masterclasses, workshops, recitals and concerts.
"The opportunity to connect with so many of my esteemed friends and colleagues in the cello world ... bringing their musical thoughts and passions, as well as their remarkable artistry and creative energy, into the heart of the festival planning process from the outset is one of the great pleasures and blessings of my life in music,' Artistic Director Ralph Kirshbaum has said.
"The support and commitment of the formidable administrative and operational team at USC Thornton, together with the unwavering support of our partners at the Los Angeles Philharmonic, enable us together to create an experience that has proven to enrich, inspire, and at best indelibly transform the lives of so many," he has said.
The 2020 Piatigorsky International Cello Festival's special guests and performers will include: cellists, Thomas Demenga, Chiara Enderle, David Geringas, Clive Greensmith, Narek Hakhnazaryan, Frans Helmerson, Steven Isserlis, Michael Kaufman, Terry King, Ralph Kirshbaum, Maria Kliegel, Jakob Koranyi, Benjamin Lash, Laurence Lesser, Antonio Lysy, Jens Peter Maintz, Mischa Maisky, Gabriel Martins, Yoshika Masuda, Peter Myers, Jean-Guihen Queyras, Wolfgang Emanuel Schmidt, Inbal Segev, Andrew Shulman, Giovanni Sollima, Jeffrey Solow, Torleif Thedeen, Camille Thomas, Laura Van der Heijden, Istvan Vardai, Quirine Viersen, Raphael Wallfisch, Wendy Warner - and VC Artist Kian Soltani.