Pacifica Quartet Announce First Personnel Change in 17 Years
The Pacifica Quartet has announced 2nd violinist Sibbi Bernhardsson and violist Masumi Per Rostad are set to leave the ensemble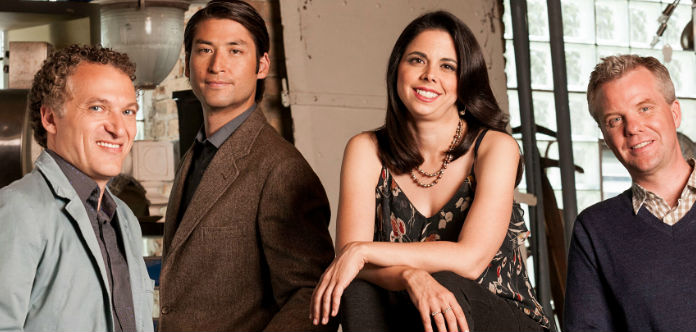 The Indiana-based Pacifica String Quartet has today announced that 2nd violinist Sibbi Bernhardsson and violist Masumi Per Rostad are set to leave the ensemble at the end of the current season - the group's first member change in seventeen years.
Sibbi, who joined the quartet in 2000, is set to take up a teaching position on faculty at the Oberlin Conservatory School of Music.
Masumi, who joined the ensemble in 2001, was last month appointed to the teaching faculty of the Eastman School of Music at the University of Rochester.
"Over the past 17 years, the Pacifica Quartet has played nearly 1500 concerts all over the world  … we have traveled together, laughed together, learned together … " founding members, cellist Brandon Vamos and 1st violinist Simin Ganatra have said.
"The special bond we all share has greatly influenced us as musicians, artists and human beings … our respect and admiration for all that Sibbi and Masumi have contributed to the quartet is boundless," they have said.
Violinist Austin Hartman and violist Guy Ben-Zion will join the ensemble at the commencement of the 2017-18 season.
"I am thrilled to be a part of a team that shares my passion for performing concerts … I look forward to the road ahead and am excited about this new venture in music and friendship," Austin, a current Assistant Professor of Violin at the University of Indianapolis has said.
"From our first meeting it felt like there was a great musical and personal connection, one with mutual openness and a passion for broader horizons that we could discover together," Guy, a former member of the Zapolsky String Quartet and the Waldstein Ensemble Wien has said.
Both new members will also join the faculty of the Indiana University Jacobs School of Music - where the Pacifica have served as Quartet-in-Residence since 2012.