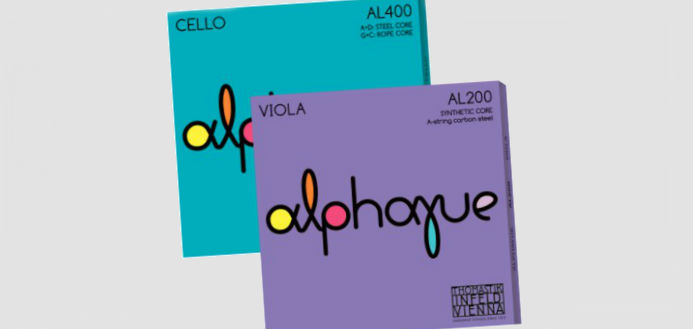 Thomastik-Infeld has this week announced at the 2018 NAMM Show in Los Angeles the international launch of the new Thomastik ALPHAYUE viola and cello string sets.
Following the successful launch of the Thomastik-Infeld ALPHAYUE violin set in 2015, the new breakthrough viola and cello strings are designed to be more responsive and easier to play than traditional steel core strings - whilst delivering a richer and more sophisticated sound palette.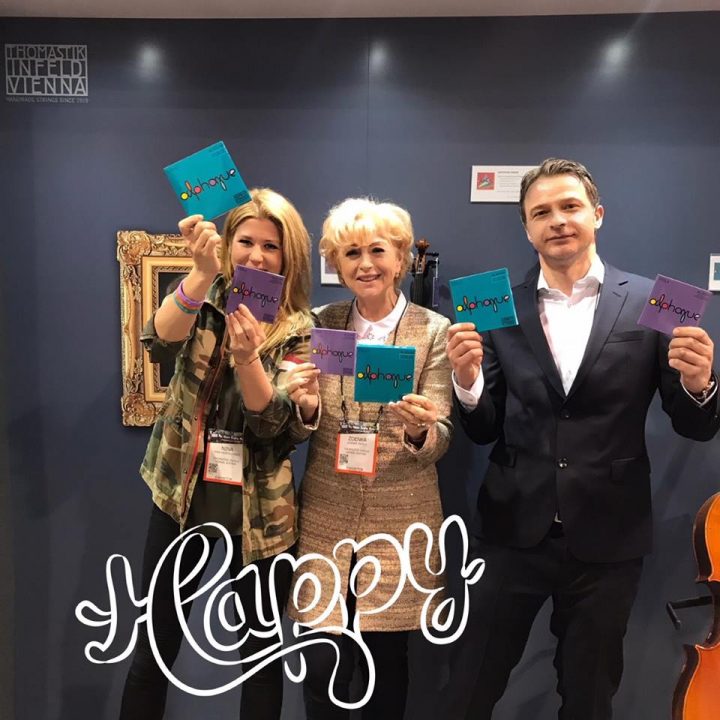 THOMASTIK-INFELD'S ZDENKA INFELD, ALEN PALISLAMOVIC AND NINA HABERLEHNER CELEBRATING THE INTERNATIONAL LAUNCH OF THE NEW ALPHAYUE SETS - AT THE 2018 NAMM SHOW IN LOS ANGELES 
"The ALPHAYUE's are affordable for students or beginners ... but they'll also give them the capacity to grow with the product and improve their playing abilities ..." Thomastik-Infeld's Marketing Director Nina Haberlehner has told The Violin Channel.
"We've created the new ALPHAYUE to help develop the soloists of tomorrow," she has said.
Available for full-size violas and cellos - down to fractional 1/8 size instruments.
Pronounced: AL-PHA-YOU
For more information, visit www.thomastik-infeld.com/alpha