Study Reveals Women Compose 5% of Pieces in Orchestral Programs
The study analyzed works scheduled for the 2020-21 season in 100 orchestras from 27 countries around the world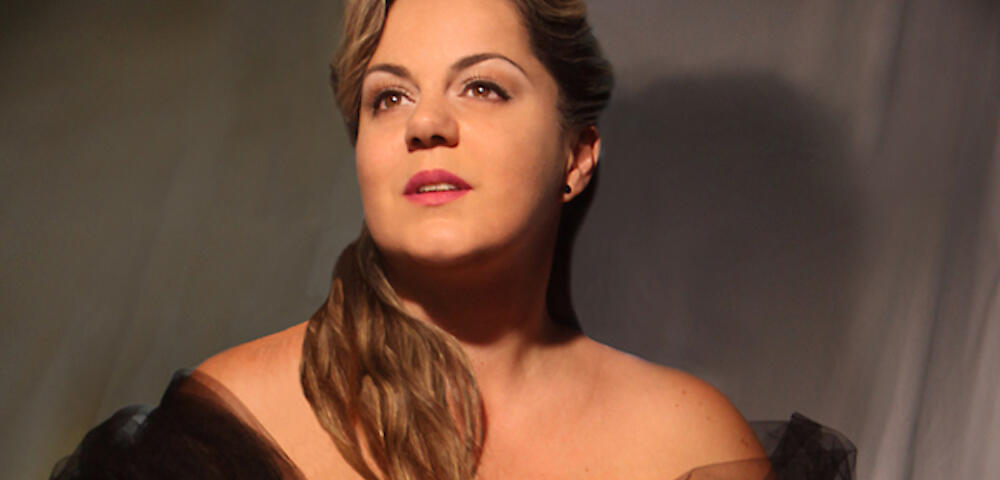 Gabriella Di Laccioto, founder and curator of Donne, Women in Music (Photo credit: Andres Landino)
The research was undertaken by a UK organization Donne, Women in Music — which was established by award-winning soprano Gabriella Di Laccioto to expand the promotion of women in all artistic fields.
The study was conducted to understand the current issue of equality and diversity in concert repertoire worldwide. It is based on previous research undertaken in 2018 and 2019.
This year's findings revealed a wide margin between white male composers vs. female composers and those of color. The study states that while there have been improvements in the inclusion of women's music recently, the differences are stark.
According to the research, just 747 out of the 14,747 compositions scheduled by the 100 orchestras throughout the 2020-21 season were composed by women; accounting for 5% of all scheduled pieces. 
Further, it is stated that only 1.11% of the pieces were composed by Black and Asian women and only 2.43% by Black and Asian men. 
"The musical canon must offer possibilities for us to see in the diversity of works a favorable point of wealth for everyone in the future," said conductor Andrea Botelho in the study. "This starts on the level of the first steps on musical training, where more works by Women, Black, and Asian people should be offered for interpreters to have more access and awareness to it."
To collect the data, mainstage orchestral concerts were analyzed for the study, as were gala concerts, touring, and family concerts wherever a full program was available. 
Of the total 4857 performances scheduled across all 100 orchestras, 88.55% of the concert events did not include compositions by women, as opposed to the 11.45% which did.
Across the international ensembles, it is shown that the top 10 composers to be programmed were Beethoven, Mozart, Richard Strauss, Brahms, Tchaikovsky, Schumann, Mahler, Ravel, Sibelius, and Dvořák. 
"While the classical music community gets on well, we each tend to horde our discoveries to keep some sort of market edge," observed James Murphy, CEO of the Royal Philharmonic Society.
"Far more we need to share the names of composers and works that deserve to be heard, giving others the insight, assurance, and confidence to program them too," Murphy continued. 
"We also need to encourage audiences that music is all about discovery and put their faith in our musicians to take them to exciting new vistas they've not yet seen," he added. "History's done a brilliant job of making us think classical music is white and male," he said. "It's not."
"Next time someone tells you that inequality in music is a problem of the past, don't trust what you think you know, check the numbers instead," said Gabriella Di Laccioto, who devised the project.
Some of the orchestras included in the study were Academy Of St Martin In The Fields, London Symphony Orchestra, Berlin Philharmonic, Orchestre Philharmonique de Radio France, St. Petersburg Philharmonic Orchestra, The Israeli Philharmonic, New York Philharmonic, Orquesta Filarmónica de Montevideo, Melbourne Symphony Orchestra, and Japan Philharmonic Orchestra.
The study concludes with a list of over 500 works by women composers and explains that there are even more to be explored. Donne, Women in Music have also curated a YouTube playlist for some of these pieces.