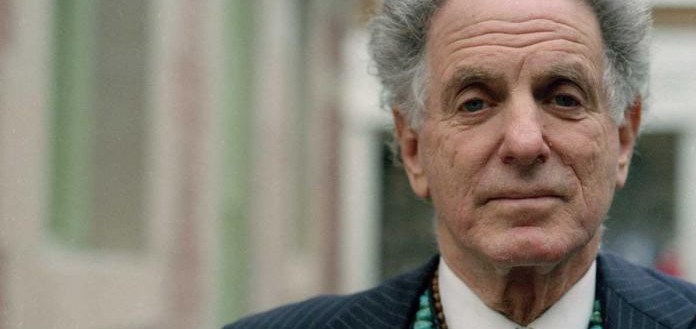 Composer David Amram recently talked with The Violin Channel about his work.
"At 90, the most memorable experiences in music and life come from that sense of partnership, where respect, sharing, and harmony make you feel happy to be alive," Amram said.
"In music, as in theater, sports, or a family dinner, interacting with others and learning to be sensitive to who you are with always helps in creating harmony.
The piece was dedicated to three groups of musical giants from three different genres of music. The first movement was for Woody Guthrie and Pete Seeger, the second movement was for Billy Holiday and Lester Young, and the third movement was for Celia Cruz and Machito.
"None of these three sets of partners worked in the classical field, but they all loved the European classical treasures and retained that devotion and idealism to the cultural traditions that they embodied in every performance they gave.
"The story of this Double Concerto started when I attended a performance at the Chautauqua (Colorado) Music Festival where my Saxophone Concerto, 'Ode to Lord Buckley' was performed. At the rehearsal, I heard the Festival's marvelous first-chair cellist of the orchestra, Jolyon Pegis, and saw how the whole cello section was playing with the same brilliant phrasing and sense of unity and musicality that he seemed to create without saying a word or giving a glance to any of them.
"He was so terrific that during the break, I came up and spoke to him. We had a great talk about music and when he asked me if I had ever written a Double Concerto for violin, cello, and orchestra. He mentioned his musical partner Maria Schleuning and asked if I would consider every writing one for them. 'Yes,' I said without giving it a thought. 'I'd love to.'
"This completely unexpected opportunity came so naturally that I knew somehow that it must have been meant to be.
"After Jolyon sent me some recordings and links online of violinist Maria Schleuning and himself playing together so beautifully with the sense of TOTAL partnership, I thought that I might honor that same sense of partnership of the three sets of musical partners mentioned above.
"Then I spent a year and a half slaving away so the Jolyon and Maria would have a piece that would not only showcase their artistry and collective brilliance but also honor the ESSENCE of the cultures which each movement honored."
"My hope is that whatever each listener dreams of doing in their life, they should somehow find a way to do whatever they feel that they were put here to do," the composer added.
"I hope they realize that symphonic music will always remain an expression of true partnership, because every time a whole stageful of individually accomplished and gifted people all play together, they create moments of lasting beauty to make us all healthier and HAPPIER!"